Having worn pull-on boots, you will never go back to lacing boots. These are the next generation of quality work footwear for workers to make their job easier and safer. You can now step out with these comfortable work boots, which ease your entire working process. Simply slip on these lightweight boots and go; they require no break-in period, nor do they need lacing every morning.
Well, why do some construction workers wear pull-on boots? Because they provide more foot comfort than any other shoes to construction workers. Pull-On Boots are designed for practical purposes. These boots protect the feet and ankles and do not hinder movements. Moreover, they allow you to get up and go to work with great comfort.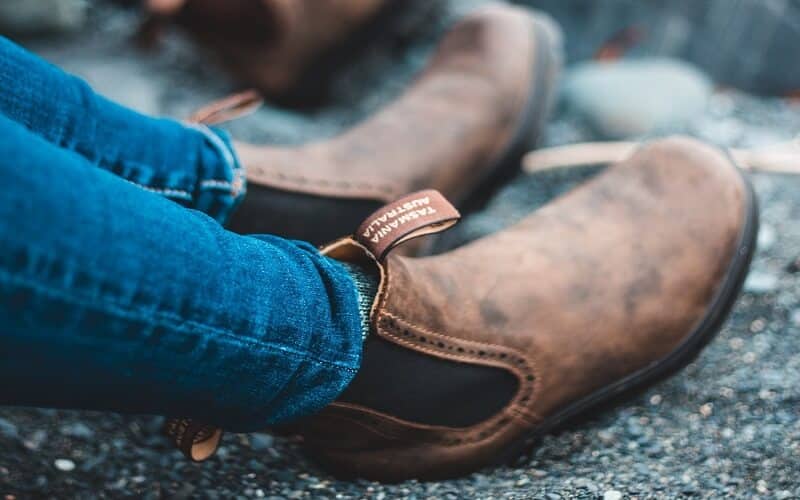 Pull-On Boots are convenient and comfortable. They come without laces or zippers. Hence it makes them easy and quick to wear and remove. The boots protect from water, mud, snow, and dust to your feet.
These boots are also perfect and High-quality work boots for wide feet and are constructed for hard and rough use at construction sites and factories. They protect our feet from injuries and abrasions while keeping them comfortable. These Boots usually do not have laces for easy removal and wearing. Therefore, the boots can be of various styles, such as Chukka, Engineer, Chelsea, Duck Hunter, Wellingtons, Paddock, etc.
Reason Behinds Why Some Construction Workers Wear Pull On Boots?
The pull-on boots have an exclusive design for perfect fit through their exclusive counter configuration. The boots provide comfort, durability, and quality performance.  Moreover, these boots are mainly made for people with ankles, wide feet, and calves.
Additionally, pull-on boots offer better protection against potential hazards in construction sites, such as falling debris or sharp objects. The boots are also slip-resistant, providing a better grip on slick surfaces. Furthermore, since pull-on boots do not have laces, there is no risk of them getting caught in machinery, which can cause accidents. Pull-on boots are popular among construction workers because they provide comfort, protection, and safety.
Provides a high level of comfort
The Pull-on boots are made to provide great comfort. These boots deliver with a molded polyurethane insole at the stock size for an improved fit. Moreover, these insoles are washable and replaceable. You can even replace them with your custom orthopedic insole.
Most of these shoes come with a rubber sole that provides excellent traction and grip on the ground's surface. These construction work boots arrive with a soft inner material that absorbs sweat.
Water-resistant
The Pull-on boots are made of high-quality full-grain leather uppers that are 100% waterproof.
Synthetic leather is very cost-effective and durable. Moreover, the boots are waterproof and, thus, suitable for rainy conditions. Waterproof footwear is absolutely essential. They possess a flexible outsole that ensures long-lasting comfort for the user. Thus, the smooth leather lining provides an easy wear-off experience.
Versatile use
These pull-on boots are perfect for riding, working, hiking, camping, fishing, etc. They are made of premium quality build, making them more comfortable to wear even if used frequently. The design is unique and functional. The shape is ergonomic, which adds to its durability. They keep the feet warm in cold weather conditions and cool in hot weather conditions. It's the perfect hot-weather boots you can use in all weather.
Traction Level
When working with heavy equipment or standing on slippery surfaces, ensure your feet are always firmly planted with work boots built to provide better traction. Plus, the non-slip Traction Level in these pull-on boots is designed to prevent you from slipping or falling down, minimize fatigue, and eliminate accidents.
Work-Boots Ankle Support
These boots can provide you with the proper ankle support you require all day at work and to go out at night. They will also protect your ankles from tasks such as shoveling, moving heavy weights, and other rigorous activities. Extremely comfortable and made extra cushioned to support your feet longer.
In addition, these boots will deliver the best support for your feet. Its sturdy rubber sole can withstand any weather elements such as rain and snow. It is back zipper closure system provides optimum comfort.
How should work boots fit?
The best way to check if a pair of work boots will fit correctly is with the toes of your feet. Place your bare foot inside the boot and tip toward the front edges of the sides of your foot. You should have a half-inch at most from the front of your boot. Moreover, your toes must not move forward nor collide with the boot's end.
The sides of your feet must not feel compressed or painful. Inside the shoes, there must be approximately 1 inch of space. If you have an additional area around your toe, you can choose from different widths to accommodate a tight fit.
Fix a broken zipper?
If you have a question about how to fix a broken zipper pull-on work boots? So here is the answer First, force your pliers into the zipper once. However, you can use both hands if you struggle with stepping one. Using two-step pliers is the best way to get your zipper back on track. This will allow the more significant movements needed to pick up the zipper tooth.
While repairing, you can also straighten the teeth so they align correctly. Just try to match the tooth into the correct spot; this will be easier since the zipper is broken. You can check out how to fix a separated or broken zipper on construction boots below.
Detach the Zipper's Bottom Stop
Place the Zipper Pull
Reposition the Zipper Teeth
Readjust the Zipper Pull if necessary
Stitch Needle Threading
Make a New Zipper Stop
Restore the teeth above the damaged area
The safe thread
Do pull-on boots help plantar fasciitis?
Yes, pull-on boots are the best work boots for plantar fasciitis. Pull-on boots mainly relieve pain by alleviating stress on the plantar fascia, one of the primary causes of this common foot pain. This medical-grade orthotic shoe insert is designed to correct mild to moderate forms of plantar fasciitis.
Besides, these pull-on boots provide good support that actually needs to prevent plantar fasciitis. Furthermore, these boots are the perfect solution for those who suffer from the disease. They can ease your arch pain with their thick, molded foam sole and shock-absorbing heel cup.
Conclusion
In the above secret, we explain Why some construction workers wear pull-on boots? Many people find the answer, but no one tells you the truth about this but our expert team research about it and share it with you guys these secrets.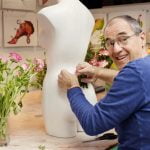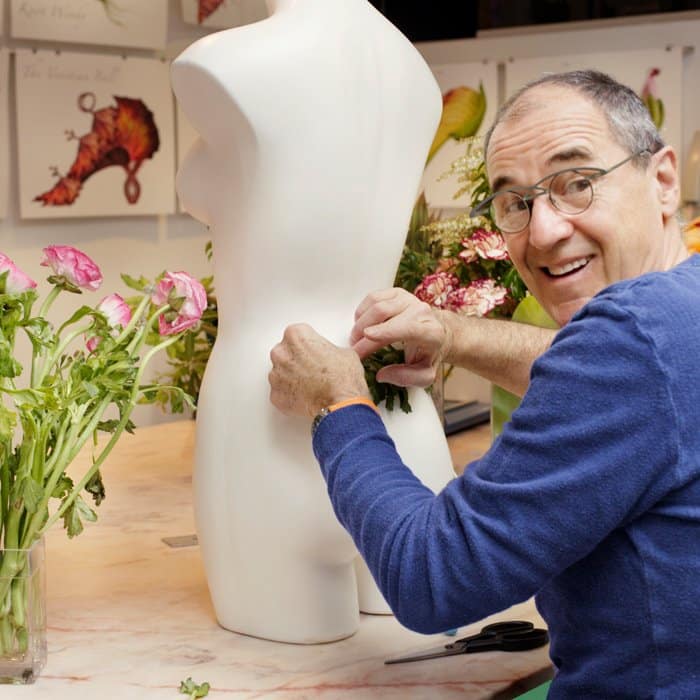 Michel's passion for shoes and flowers is evident in his acclaimed "Shoe Fleur" photography series, which features shoes transformed into stunning floral arrangements. His work has been exhibited in galleries and museums around the world, including the International Center of Photography in New York City and the Maison Européenne de la Photographie in Paris.