One of the most important components of shoes is their soles. Without a good sole, a shoe can never be a quality footwear. If you wear shoes that do not have good soles, you will experience discomfort in your feet in the upcoming days.
When it comes to the soles of shoes, there are plenty of varieties. Each and every shoe is composed of different kinds of sole material. But why is sole material so important?
The material of the sole impacts the comfort, durability, traction, etc. of the shoes. The sole affects comfort and comfortable footwear goes a long way. Then comes the durability of the soles, which ensures that the shoe is resistant to mechanical damages caused by wear and tear. Good traction also enables the shoe to grip or adhere to surfaces well. If the sole is not made from the right material, neither will it provide traction nor will it provide comfort and durability.
If you want to buy good quality footwear, it is imperative for you to know about their soles. You should definitely know what type of soles can give you a combination of comfort, durability, and traction. Want to find out about the different soles that different shoes have? Scroll down and read more.
What Is A Shoe Sole?
Shoes have soles in contact with the ground. They can be made from various materials, but most people prefer natural rubber, polyurethane, or PVC, which are usually preferred for their flexibility.
Polyurethane and PVC are more durable but more expensive. The midsole is the thickest part of the shoe and provides a shock-absorbing function.
The bottom of the midsole is typically filled with a soft material that allows the foot to sink into the midsole. This is called the outsole and is usually made of rubber or plastic.
Shoe Sole Characteristics
Different factors are considered when choosing or making shoes for your company. Men's shoes are usually wider and sturdier than women's, which makes them perfect for work boots. But women's shoes are a bit narrower and better at hiding stains.
A shoe sole is essential because it allows it to move appropriately. You can easily find yourself on the ground without a firm footing. To deal with this issue, each brand uses its own illustrations in its soles to create better traction.
The width, length, and thickness of your shoes are important, but their weight matters too. Materials like leather, suede, mesh, and canvas make for better-cushioned, heavier footwear.
Different Materials Used for Shoe Sole
Shoe companies use a wide variety of materials to make the soles of the shoes they manufacture. The manufacturers have a lot in mind when they make the soles of the shoes. They have to think about the quality, cost, and functionality of the materials used to make the soles.
Soles are often made from a variety of materials, such as rubber, leather, and other composite materials. Natural rubber sole is a very common type of foundation for shoes. In fact, soles are generally made from rubber. Starting from formal shoes to plain old running shoes, any of their soles can be customized from rubber. There are different types of rubber soles, like soles made from organic or recycled rubber.
Other than that, soles have other materials in them too. Soles are also made from long-lasting leather. Leather soles are thick and heavy, which gives them the capability to sustain even in harsh conditions. Other copolymers such as EVA (ethylene vinyl acetate), different kinds of rubber such as thermoplastic rubber for shoe soles, and polyurethane materials are also used for soles. Soles can be made from Acrylonitrile Butadiene Styrene (ABS), too. This is a durable and abrasion-resistant material.
Even materials like coagulated latex are used to make soles. Soles made from coagulated latex are known as crepe soles. It is also said that crepe soles are made from natural latex or crepe rubber. Other materials, such as parasynthetic rubber, and different materials such as wood are used for making shoes. The material that the sole is composed of determines the feel of the shoe.
20 Different Type of Sole of Shoes
It may get difficult to find the right fit for you, considering there are so many shoe sole options out there. The shoe industry has come up with the latest technologies to offer custom shoes for your needs. We have compiled a list of the different sole types that you might think are right for you.
1. Leather sole
Leather soles are made from microscopic strands gathered into larger fibers. The large fibers of the leather shoes are connected in such a way that they create air tubes and tunnels within. Moreover, due to the perforation, the leather shoes are very breathable in nature. Despite the perforation and the arrangement of fibers, leather soles provide good insulation.
There are two different types of soles, single leather soles and double leather soles. These two types of leather soles are very popular among those who look for work shoes.
Single leather sole
A single leather sole is usually woven onto the welt of the shoe. Single leather soles are sleeker and thinner. It is much easier to break into shoes with single leather soles. They are tapered and are usually very lightweight.
Double leather sole
Just as the name suggests, double leather soles are made from two or more layers of leather merged together. Since there are two layers, double leather soles provide much better insulation, especially in the cold. The double layer of soles provides more durability, although it makes the shoes much stiffer.
2. Combination soles
Just like the name suggests, combination soles are a mixture of two different or more kinds of materials. Combination soles are the kind of soles where the entire sole is made from leather, and the front part of the shoe is made from rubber.
Combination soles offer excellent traction as their heels are constructed of rubber. A combination sole is mostly found in a dress shoe. This kind of sole is the safest kind to exist in the market.
3. Studded rubber soles
Rubber soles that have studs in them are one of the most available ones in the shoe industry. Soles that have studs are also known as Dainite soles. Dainite is a specific brand of the British company called Harboro Rubber Co.
Original Dainite studded soles are very durable and hard-wearing. It may get a little difficult to walk in them when the temperatures drop below 0 degrees. But all other factors considered, studded rubber soles are ideal for a lot of other endeavors such as hiking experiences.
Studded rubber soles are the most versatile soles as they are used for a variety of footwear such as hiking shoes. This is because they provide the grip required for rough terrain.
4. Commando sole
If the adhesion of soles attracts you, then the commando soles of certain types of boots are the game changer for you. Among all the soles available, commando soles have the deepest lugs that can practically grip anything.
Commando soles are also great for outdoors. These soles have excellent adhesive force, which helps them to stick to surfaces. The soles are great for support and balance, especially for those who love sports such as basketball, football, tennis, etc.
5. Crepe soles
Crepe soles are composed of natural latex which is also widely known as "crepe" rubber. If you think about the comfortability factor of shoes, then pick ones with crepe soles. These soles don't just provide comfort, they are also known for their attractiveness.
The biggest disadvantage of crepe soles is that they are very heavy. One of the most common types of boot soles, crepe soles can get difficult to clean when too much dust, debris, and other particles get stuck in them.
6. Ridgeway soles
Ridgeway soles are not very common types of soles. But they are still used by a wide variety of shoe manufacturers. They are used in shoes that can be said to fit between Commando shoes and Dainite shoes.
Ridgeway offers excellent traction but they have shallower lugs compared to other sole types. One of the perks of these boots is that you get a good grip even though they are very stylish. It is safe to say that you get the best of both worlds in these boots. If you're a country boy or a girl, then chances are you are going to pick up boots that have ridgeway soles.
7. Cork soles
Cork soles or cork nitrile soles are a combination of not one, but many different substances. Cork nitrile is a combination of cork and rubber. Just like any combined item, cork soles bring the benefits of both items together. They are durable, but the biggest advantage of these is that they are not heavy.
It is also very easy to slip these on. However, the biggest disadvantage of these is that the soles do not have enough tread. Although cork soles are very comfortable, they do not give enough grip. These soles are good for everyday wear, but as they are not slip-resistant, you cannot wear them on oily surfaces.
8. Wedge soles
Boots with wedge soles are very popular. Wedge soles are good for work as they are flat. If you need to keep standing for an extended time period, then wedge sole shoes can be your best friend. Ideal for work shoes, these soles ensure that you do not just trip and fall.
The flat bottom ensures that the surface area in contact with the surface is sufficient. A wedge sole is usually considered as a type of sole, rather than a sole composed of many different materials.
9. Rubber types of shoe soles
Rubber soles can also be a good option for those looking for comfortable footwear. Natural rubber has been used for ages to make boots and shoes. But there are other types of rubber used in the manufacture of shoe soles like synthetic rubber or rubber supplemented with various other compounds.
These soles are versatile as they will give you sufficient protection even on rainy days. Water cannot easily seep into the boots if the soles are composed of rubber. They are ideal for winter and even work boots. However, the main downside with them is that they tend to crack very easily, not making them that long-lasting.
10. Camp type of sole
Shoes having camp soles are the kind of shoes that you will want to switch to after a long day of hiking in the mountains. Boots with camp soles are ideal for a gentle stroll in the park. Camp soles are stylish and you'd be surprised with the adhesion you get from such flat soles.
While there may be other better alternatives in the market and a plethora of different types of shoe soles to choose from, camp soles can be worth the investment. While they may not have the best arch support, they are extremely comfortable and lightweight.
11. Raw cord soles
Raw cord soles were invented during World War II, due to the lack of rubber to manufacture shoe soles. Shoemakers usually made them from old car tires. Due to the type of material, they can withstand adverse weather conditions, but they are very rare to come across these days.
With the advent of modern technology and a lot of other materials that have been invented, manufacturers rarely use this to make soles anymore.
12. PVC soles
PVC or polyvinyl chloride is the kind of material that offers plenty of strength and chemical resistance. It is also waterproof and acts as an insulator. The plastic polymer provides natural support, does not wear and tear easily and has a sort of thermostability.
Although there are plenty of advantages, there are downsides to these soles too. They are extremely prone to slipping. Furthermore, they are not very porous, making your feet sweaty. Overall, if you can overlook the cons, then you will find that the PVC soles are good for your everyday use.
13. Polyurethane soles
Liquid polyurethane is injected into molds to give it the right shape. Footwear consisting of polyurethane soles has two different versions, polyester and polyether.
Polyester soles offer heat and abrasion resistance. They are typically used in high-quality sportswear and such shoes. Polyether shoes are used for making general footwear like sandals and other such shoes. Polyether shoes also provide water resistance. They are lightweight and their elasticity ensures comfortability. Polyurethane is also a good material for shock absorption. All in all, these can be a very good alternative to leather shoes, if you are looking for shoes that are lightweight.
The standout features of polyurethane soles are that they are abrasion and water-resistant. The sole material also has other properties which make it water-resistant. They are also good absorbers of shock and have properties that make them friendly to the environment.
One of the biggest advantages of polyurethane is that it has low density. It also has a high elasticity. Other benefits include that it is resistant to any kind of wear and tear. Moreover, if you are living in a wet climate, the polyurethane soles can prevent unwanted slippage.
However, one of the disadvantages of polyurethane soles is that you cannot dry them directly under the sunlight. This is because direct sunlight can damage the soles of the PU shoes.
14. Dainite soles
Dainite soles have been around for some time. These soles are like a version of rubber soles. The distinctive patterned lugs of the Dainite soles ensure that particles, mud and other kinds of debris don't get stuck in them.
While Dainite soles may not be the most attractive soles ever, they give the shoes a certain level of comfortability. They may not have sufficient grip and may not be suitable for a muddy path, but they are still pretty durable.
15. Acrylonitrile Butadiene Styrene soles
This is a special type of thermoplastic polymer utilized in making the soles of shoes. Compared to other polymers, it offers a degree of resistance and toughness. As styrene is usually a hard kind of rubber, it is utilized in manufacturing the soles of boots and shoes.
They offer a kind of elasticity that allows the boots and shoes to stretch. Due to its thermoplastic properties, Acrylonitrile Butadiene Styrene (ABS) is used to make the soles of light and rigid types of shoes.
16. Vibram Soles
Vibram is actually a brand type. There was a time when Vibram was typically used for mountaineering boots, but now Vibram boots can be seen more commonly. Vibram soles are made of a type of rubber that usually enhances the experience of the task it is meant for. Vibram soles are special because they use rubber components that are not heated or treated specially to make them the way they are.
17. TPR Outsoles
TPR stands for Thermoplastic Rubber, which is made from an important substance, styrene-butadiene-styrene. It is a composite material that gives the advantage of both rubber and plastic. Thermoplastic outsoles are made from polyurethane elastomers. TPR outsoles are excellent in the sense that they offer very good flexibility even in minus Centigrade.
18. EVA Soles
To put it precisely, EVA soles are plastic soles that are lighter and even more flexible than rubber. EVA, most commonly known as ethylene-vinyl acetate is used to make the midsoles and the overall soles of the shoes. EVA can give support and hold up. The best part is that the component is breathable. It also ensures that the boots or shoes are good shock absorbers.
19. Christy soles
Although Christy soles were mid-century footwear, they are still around. They are lightweight and suitable for everyday use. Some of the perks of Christy soles is that they provide traction and stability, two important characteristics that make shoe soles stand out.
Christy soles, also commonly known as Wedge soles are very popular for their unique design and features.
20. BPU sole
If you were thinking that polyurethane soles have sealed the deal for you, then meet its newer counterpart, BPU. BPU shoes are made from new and improved polyurethane polymers that are also environmentally friendly. It has very low density, is durable, and is weather resistant. If you are someone who loves the outdoors, then BPU is for you.
How to Fix Shoe Soles?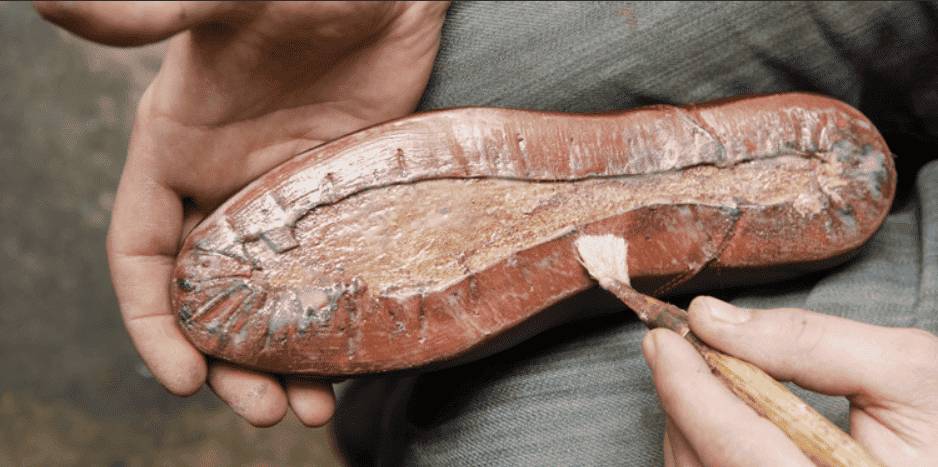 The best way to deal with damaged shoes is to cut them apart in order to remove the area of damage.
It is important to be careful when trimming the edge of your stone. Avoid getting too close to the edge to avoid accidentally damaging it.
Use sandpaper, resin, and glue in that order when fixing any torn or broken sections of the paper. Be careful not to damage the surrounding edges.
Apply any patching materials as appropriate, and then allow the materials to dry.
After applying the first coat of epoxy with a foam roller, roll the foam around the edges to smooth out any unevenness.
FAQ
Why Do Different Types Of Shoes Need Different Soles?
The material used in manufacturing a specific type of shoe will depend on what it is intended for. For instance, hiking boots need a rugged sole, whereas ballet shoes need a flexible sole.
Which Type Of Sole Is Best For Sports Shoes?
EVA (Ethyl Vinyl Acetate) is a material used in footwear soles due to its extremely low density, making it highly elastic and soft to the feet.
How Do I Know If I Have Pvc Soles?
The sole of PVC material is heavier than TPR, but the quality is better. In addition to its lower price, PVC is easy to use. It does not require a separate sole. The sole can be made with a special adhesive.
Which Sole is Comfortable?
People often find that a rubber sole feels comfortable from the first time they wear it. It's actually the opposite of what people are thinking.
Final Words
There is absolutely no doubt that there are plenty of shoe options out there. No matter which shoe you choose, you would want your feet to be comfortable. To top it off, the key to finding the right shoes for you lies in the soles. Soles are an integral part of the shoes; they act as a sort of glue holding all the components and the parts of the shoes together.
Consider all the options between leather soles to BPU soles. Each and every sole type has its advantages and disadvantages. If you are someone who is into hiking, then studded rubber soles are the ones for you. If you want something that gives strength and chemical resistance at the same time, then PVC soles would be the best fit for you. They also provide a layer of insulation. If you want lightweight shoes, choose ones with cork soles. All in all, from the top 20 sole materials for boots and work shoes, choose the one that best caters to your needs.
Now that you know a thing about the kind of shoe sole available, it is time to bid adios! Remember to look for the standout features of each sole type when shopping for shoes.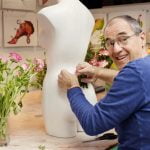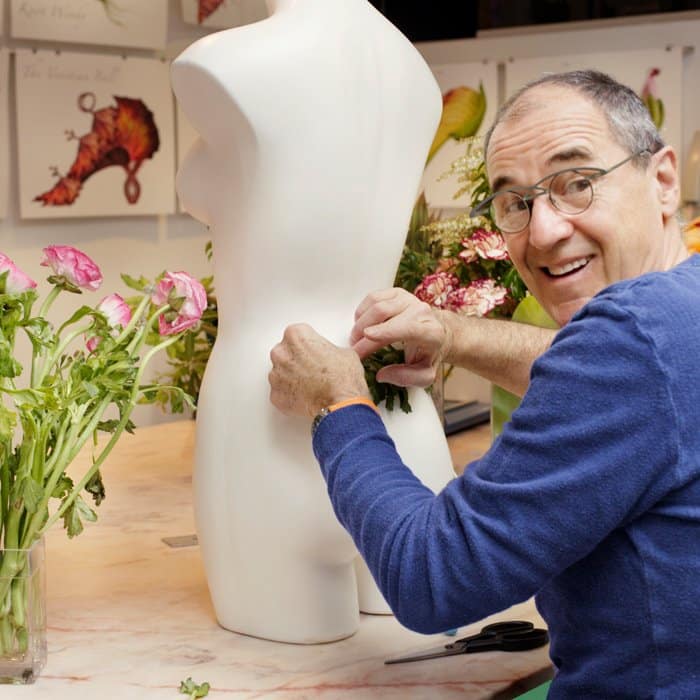 Michel's passion for shoes and flowers is evident in his acclaimed "Shoe Fleur" photography series, which features shoes transformed into stunning floral arrangements. His work has been exhibited in galleries and museums around the world, including the International Center of Photography in New York City and the Maison Européenne de la Photographie in Paris.