There are a few different types of soles available on the market today, which affects how you should wear them. Here, we'll give you a guide on what type of Sole (Soft sole or Hard sole) to wear in a shoe.
Though a soft-soled shoe is much more comfortable than a hard-soled one. Soft-soled footwear protects your feet from rough terrain due to its flexibility. Which a hard sole can't do. The soft one will give you a flexible and comfortable experience. And it will also take care of your walking way.
Before you buy any shoes, be sure to factor in the type of sole you will be using. Soft soles are often seen in beginner and casual shoes, while hard soles are typically used in more formal footwear. So let's dive deep into the article.
What Are the Different Types of Soles You Can Wear and Why?
There are many types of soles you can wear, depending on your needs. A hard-soled shoe will provide a good grip on slippery surfaces and is good for indoor use.
On the other hand, a soft-soled shoe will be more comfortable for outdoor activities such as running or hiking. Let's know about the two types of soles here:
Soft Sole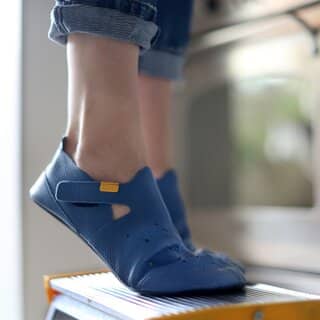 A softer sole is typically used when you want a more comfortable feel in your shoe. Soft soles can be helpful if you are often on your feet for long periods of time or if you have sensitive feet. A soft sole also helps keep your feet warm and dry. So it can be very comfortable in winter to wear soft-soled shoes.
When you buy a new pair of shoes, it's important to find the right sole that will comfort your feet. In that case, soft soles will be a great choice for you.
Soft soles are made from Rubber and have a flexible surface which makes your feet easier to move around in. This is because a soft sole is less likely to cause fatigue or pain as you walk around.
Hard Sole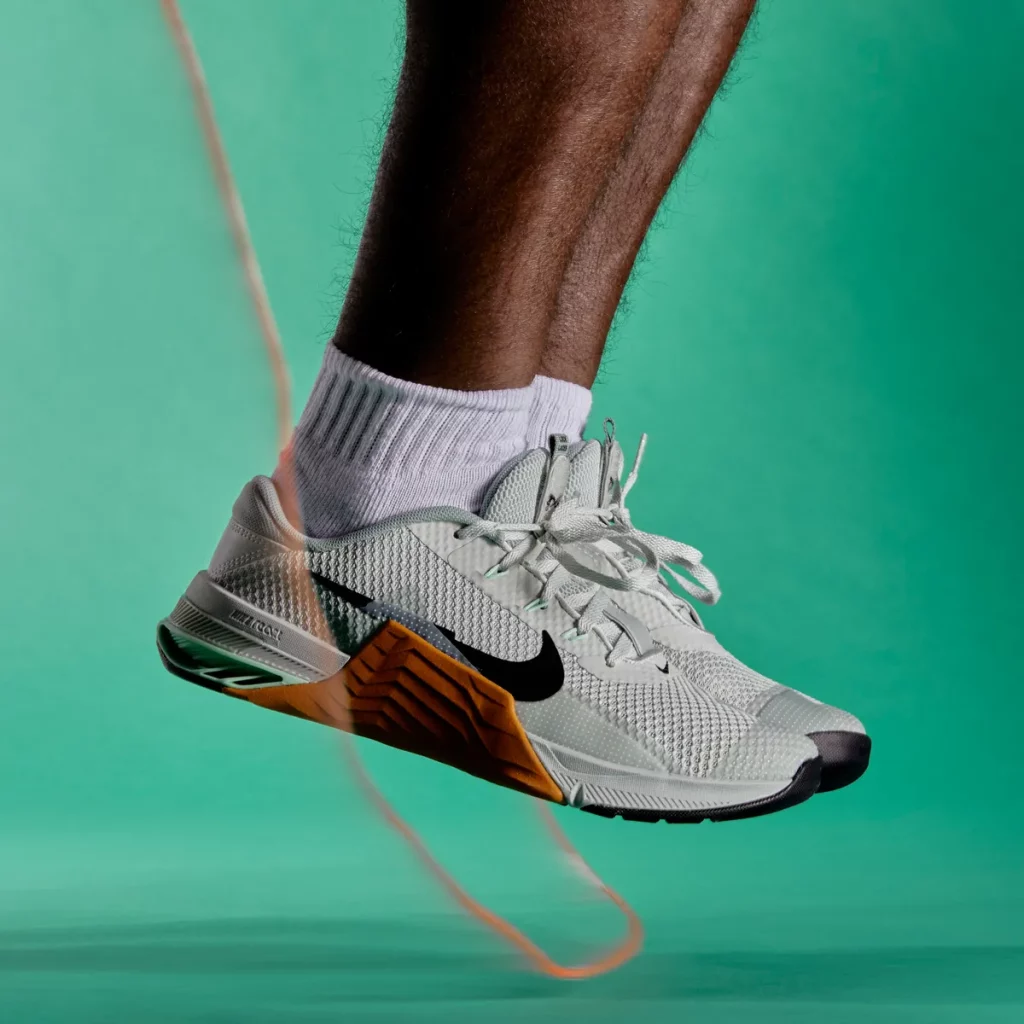 There are a few things to consider when purchasing a hard-sole shoe. Because a hard sole can be the main reason for your feet pain while walking around. It is a hard sole that is not fit to wear everywhere. Before buying a hard soles shoe you must check some key points.
First, the quality of the hard sole is important. Second, the size you buy should be appropriate for your running and walking needs. Cause hard sole is not flexible. So it cannot give you the proper moving feature to run. So you have to be careful wearing hard soles.
And lastly, make sure that the hard sole is durable enough to withstand wear and tear. When you buy a hard sole shoe, you're investing in a piece of footwear that will last for years.
A hard sole is designed to provide a durable platform on which you'll walk or run. It means that your shoes will last longer and be more reliable. Hard soles are also less likely to wear down over time, so you can keep using them for years.
When to Wear a Sole?
Wearing soles is an important decision to make when you are walking or running. The sole provides stability to your feet, keeping them from moving around on the ground. It is also beneficial for preventing blisters and other injuries.
Here are some tips on when to wear a sole:
When you are starting out: When you are going out anywhere you need to wear a sole so that you can perform well on walking around. If you do not wear them you might hurt your feet any time. This will also help your feet get used to the sensation of having a sole.
When it's cold outside: If it's chilly outside and you want to protect your feet from the cold, start by wearing a sole. By wearing a sole, you will be able to keep your feet warm and comfortable.
What Types of Shoes Do You Wear?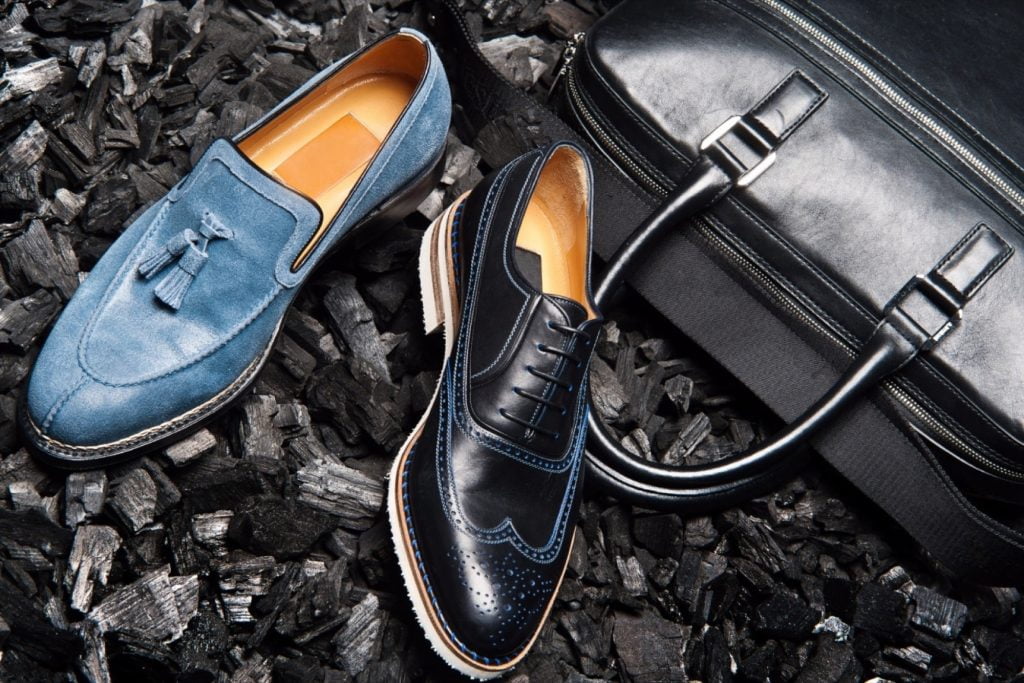 There are many types of shoes that you can wear, depending on the occasion. Here are three examples: work shoes, casual shoes, and formal shoes.
Work Shoes: Work shoes are typically made for people who need to be on their feet all day long. They should be comfortable and have a good grip on the ground. Work shoes definitely have to be soft soles regarding comfort issues.
Casual Shoes: A casual shoe is often just a pair of sneakers with some extra protection for your feet. They can be worn for any type of activity, from work to shopping to socializing.
It can be soft and hard both soled. People who are used to soft-soled shoes can take soft ones. And those who like to wear hard sole and wants to last their shoes longer can choose hard soles.
Formal Shoes: A formal shoe is designed to look good and feel better on your feet. They usually come in a variety of styles, including dressy, sporty, and Slip-Ons. Usually, formal shoes have hard soles to last longer and protect your feet in a better way.
How to Choose the Right Sole for Your Shoe?
There are a lot of factors to consider when choosing a sole for your shoe. The softest and most flexible soles will be best for most people, while harder soles will provide more support and durability. Here are some tips to help you make the right choice:
1. At first choose a sole that is comfortable for you to wear. You want your shoe to be able to fit comfortably on your feet, so make sure the sole you choose has a good shape and is smooth overall.
2. If you are looking for an extra variety of options, try different soles in different sizes and shapes to find the one that's perfect for you! There's no need to settle on one particular sole just because it's available in a certain style or color.
3. Consider what type of foot you have. Remember the first priority is your comfort. So check the soles until you feel comfortable on them.
Which Sole is Best for Your Shoe?
If you're looking for the perfect pair of shoes to wear on your next vacation, it can be tough to decide what's the best option. You could choose a hard-soled shoe, or a soft-soled shoe, but which one is right for you?
Let's take a closer look at each type of sole and find out which one would be ideal for your feet.
Soft-soled Shoes
A soft-soled shoe is made of artificial leather that is flexible and comfortable. This type of shoe usually falls into two categories: Dress shoes and casual shoes. The easiest way to find soft-soled shoes is to look online.
There, you'll likely find an endless amount of choices in both types of soles. Soft-soled shoes will provide you comfort even when you are running or doing exercise. You can wear a soft sole all day long. It will not hurt your feet at all.
Hard-soled Shoes:
Hard Sole shoes are known for their durability, and many people believe that they are the best choice for those who want to improve their foot health.
However, some people may find that hard soles are not the best choice for their shoes because of how they impact their feet. It's also because hard soles are not fit everywhere.
You cannot wear hard soles while doing exercise. It will give pain in your feet. And also you can not comfortably walk in a rocky place
Advice on How to Protect Your Feet When Wearing a Sole
When you're wearing a sole, it's important to be aware of the potential dangers that come with it. Here are a few tips on how to protect your feet when doing so:
Always wear appropriate shoes – When you have a sole, it's important to take care of your feet in order to avoid any potential injuries. If you don't have appropriate shoes, then you may end up with blisters or other foot-related issues.
Wearing socks – When you have a sole, it can be very humid outside. If you don't have socks on, then your feet will get really wet and uncomfortable. Wearing socks will help keep your feet comfortable and dry.
Check the width of the shoes – Most shoes come in two sizes, which may be too small or too large for your feet. Make sure to get a size that is comfortable for you and the way you wear your shoes.
Make sure You Get The Right Sole For The Fit:
There are a variety of factors you should consider when buying shoes, including the fit. Whether you're looking for a new pair of shoes or just need a new surveyor, make sure to get the right one for the fit. Here are a few tips on what to look for:
Look at the width of your feet. If you have wide feet, it might be wise to go with a narrower sole instead of a wider one. This will ensure that your shoes will be more stable and comfortable on your feet.
Consider how you plan to wear your shoes frequently. If you plan on primarily using them for work or daily errands, then go with something more durable and robust like an orthopedic sole.
By trying on different shoes and finding the right one for the fit, you can make sure that you're getting the best product for your money.
Conclusion
This guide must have helped you with what type of Sole (Soft or Hard) to wear in a shoe should you wear. There are many different types of soles to choose from, and the best way to find which one is right for you is to try on a few different pairs and see which ones fit best.
If you're still not sure which type of sole to wear, consult with a librarian or shoe expert before purchasing your next pair of shoes!
FAQ's
What are the benefits of using a different type of sole in a shoe?
There are many benefits to using a different type of sole in a shoe. Some people find that they prefer a harder sole over a softer one, while others find that a harder sole helps with durability. 
How do I know if I have a hard or soft sole?
There are a few ways to tell if you have a hard or soft sole. The most common way is to look at the shape of your feet. If your feet are wide and flat, then you have a hard sole. If, on the other hand, your feet are pointed and shaped like claws, then you have soft soles.
How do I know if I am wearing the right type of sole for my shoe?
There are many different types of shoes and each one has a different sole. To figure out which type of sole is best for your shoe, take a look at the width of the sole, height of the sole, and shape of the sole.