For the past two decades, fashion ideas have been changed rapidly. The getup and outfits are changing their styles and looks, and people are following trends more than before. During the 90s' people used to follow a trend for several years. Now, an outfit gets old within a season.
In the days of modern fashion, everyone loves to wear different types of shoes that match their other outfits. Wide-leg pants are very much in trend these days.
Several shoe designs look super stylish and trendy with wide-leg trousers. After justifying numerous designs, we have gathered these 15 best shoes to wear with wide-leg pants that will blow your mind.
1. High Top Sneakers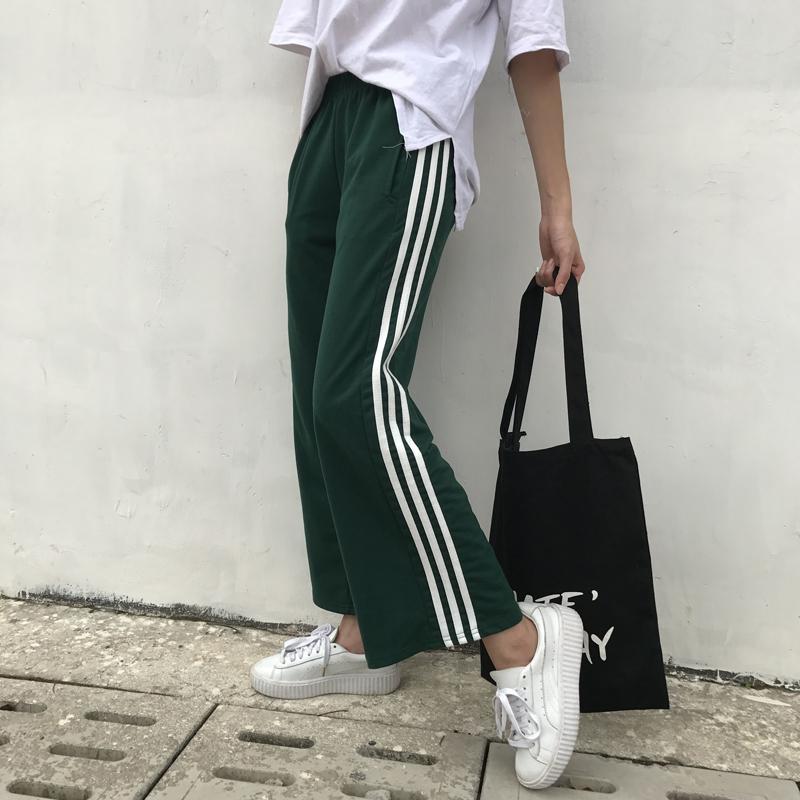 High-top sneakers are our first choice on this list for their outstanding advantages and comfortable grip. They are equally loved by both men and women. Great coordination with wide-leg pants.
You can either wear them with denim or other outfits apart from traditional getup. High-top sneakers are manufactured, keeping different aspects of fashion in mind. However, for the last couple of years, these sneakers have been highly being used by women along with wide-leg trousers.
2. Slip-On Sneakers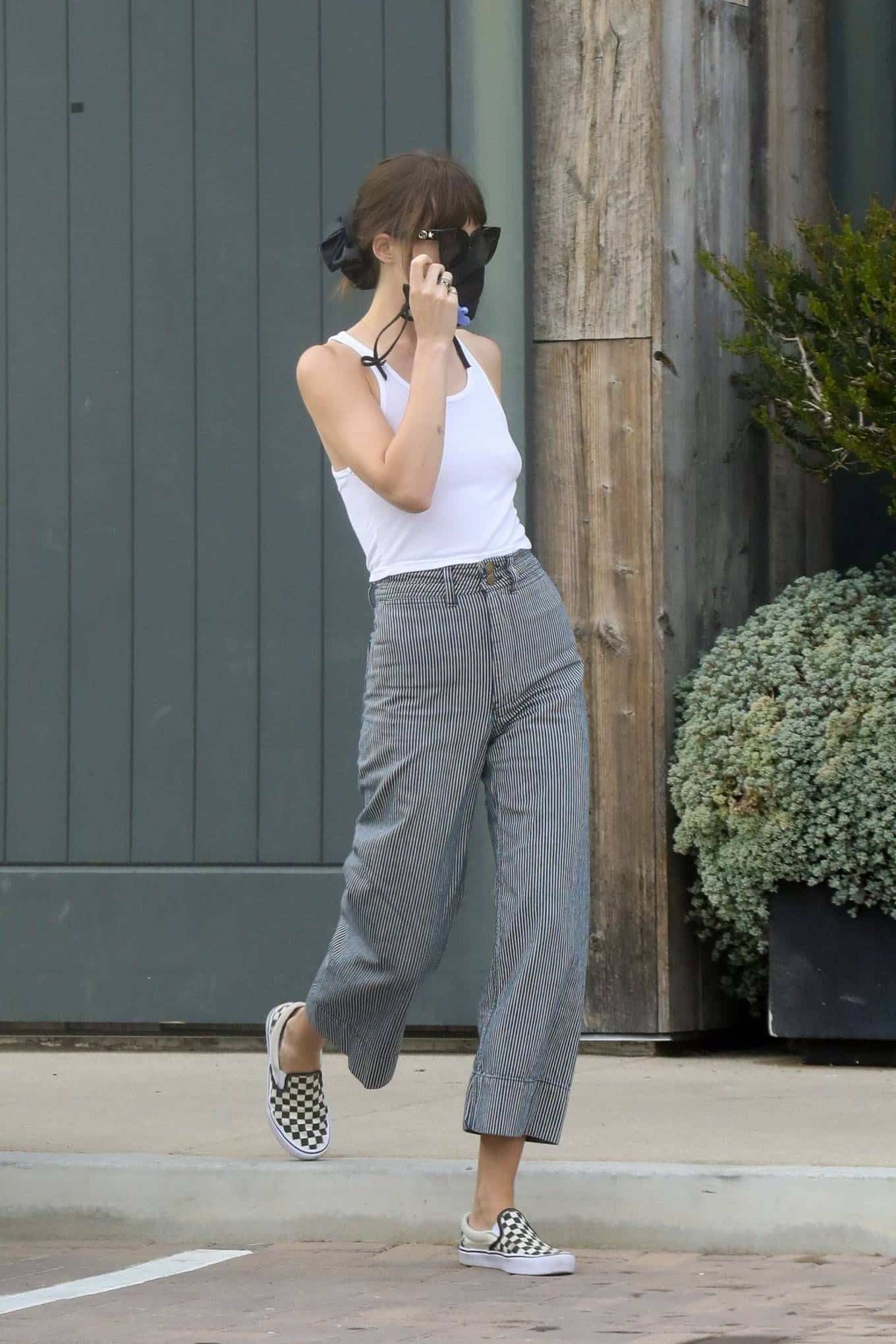 Slip-on sneakers have always been in great demand. Their attractive look and extreme functional advantages made them take the top place on our list. People have always loved slip-on sneakers, and they still do. A north star slip-on sneaker is always a great outfit to keep in your closet.
Wide-leg trousers for women with slip-on sneakers will combine the fashion in a rightful manner. They are different in colour, such as: black, grey and brown. You know, black suits all outfits.
3. High Heel Sandals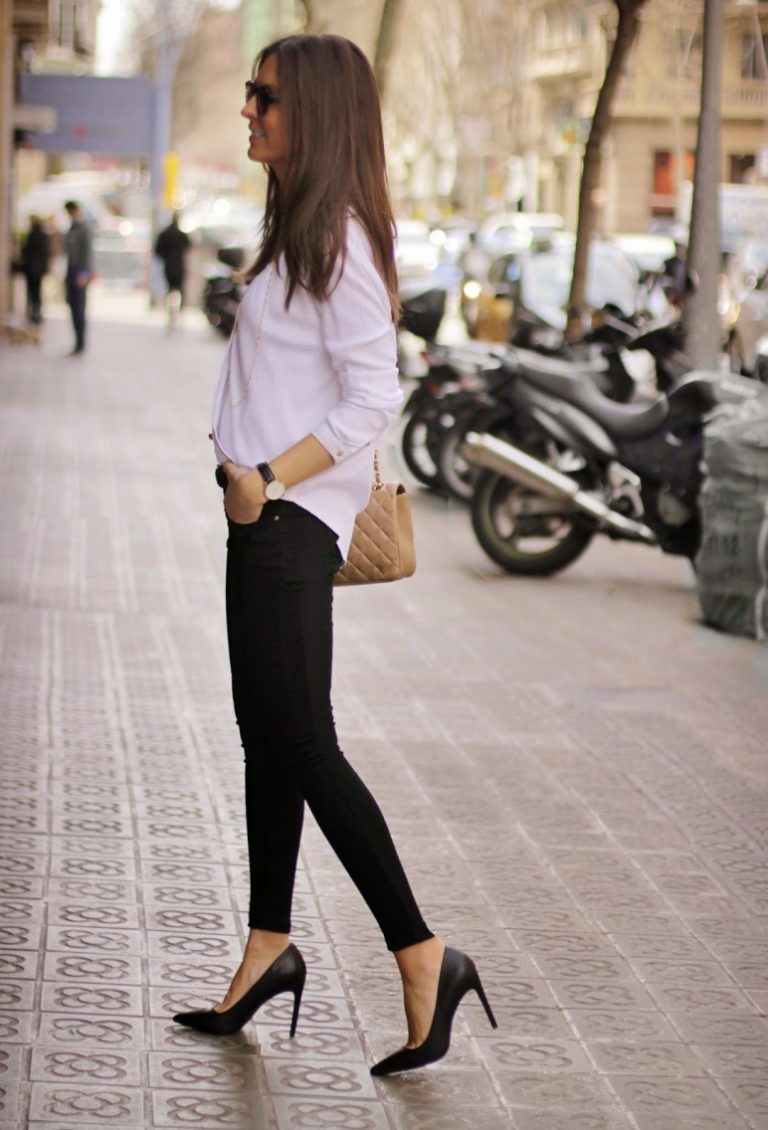 High heel shoe models are ever-green in the ladies' fashion revolution. It still has a glamorous position starting from the early modern fashion era. Starting from the celebrity to the common people, it is the epitome of aesthetic outfits all over the globe.
However, High heel sandals will give you extra height and creates a longer and thinner silhouette, which is considered one of the most desired features of ladies' shoes. Strappy heels or ankle strap heels look great with wide-leg trousers.
4. Loafers and Mules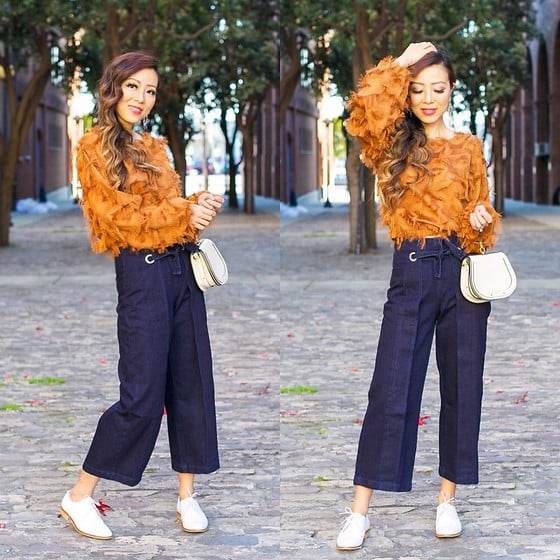 Loafers and Mules are one of the most common and widely used shoe designs that is worn by millions of women all across the globe. They can be both used in formal and informal occasions.
You can wear it to your office or a function. Mules look pretty chic with wide-leg jeans. Not only the women, but this kind is adored by men for long since. Loafers are worn by both men and women for it's ability to suit with any type of outfit, making it worthy to keep in your wardrobe
5. Platforms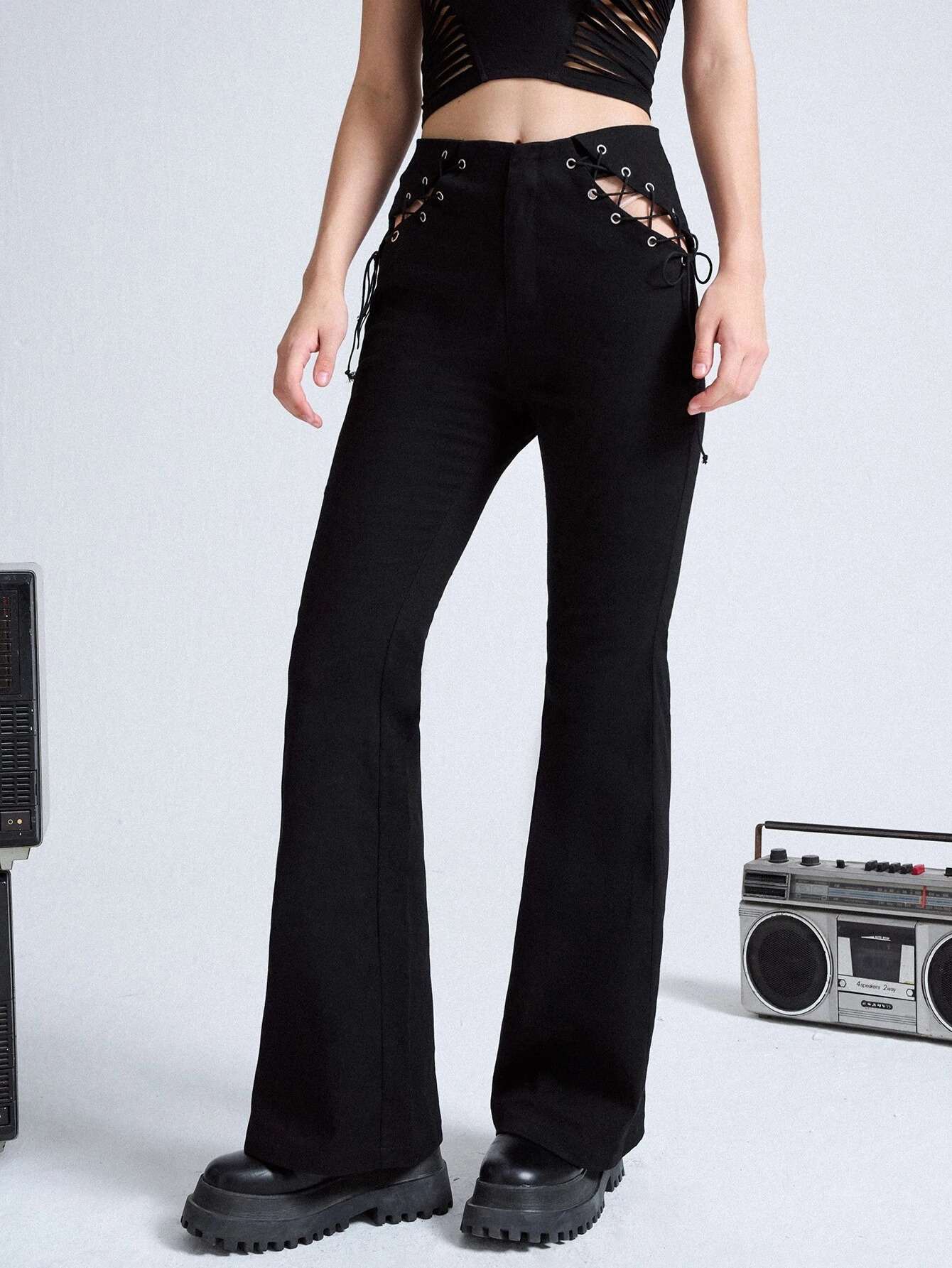 If you like a high sole with a thick base, platform shoe is the best and only choice you can embrace. This casual shoe type will significantly boost your height with a better grip under your feet.
If you feel a little discomfort in high heels, platform can be your best alternative. Platforms are great match to the wide leg pants due to their aesthetic and dominant look. Platforms can be both worn with a pair of wide-leg pants or semi wide denim. Its a great type you should try if you are a trend lover.
6. Chunky Sneakers Best Shoes To Wear With Wide Leg Pants
Chunky sneakers are the mostly used shoe type if you are going for a casual look. These sneakers are used in sports, gym, or jogging purposes. At the same time they are also effective in casual use.
Most importantly, a pair of chunky sneakers look great with wide leg denim. Both leather and rubber soles are available. Chunky sneakers are very good at first impressions at work or on the street. just make sure the laces are not too tight or you might feel uncomfortable with your feet. Just tie the lace perfectly and you are ready to do.
7. High Neck Sneakers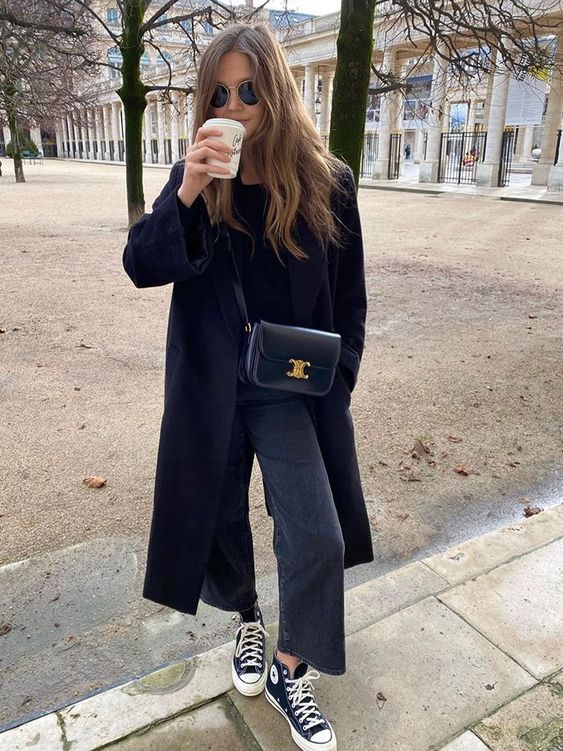 If you intend to add a little bit of charisma in your look, high neck sneakers are great choice. They are equally fashionable and functional in daily activities. High neck sneakers will increase the contrast of your wide leg pant and highlight the outfit from distance.
High neck sneakers are symbol of excellence. These have been out of date for quite long, but as the wide leg pants are in high trend, these shoe type has jump into at the top of people's choice list again.
8. Pointed Pumps
The pointed toe of these shoes is an attention-grabbing feature that gives an elegant look if you pair them with wide leg palazzo pants. It's one of the most desired shoe types to wear with wide leg pants. They together look best and make an classy outfit for a woman to bring to a party or formal occasion. Just a point to remember, wide leg pants are block items. So you better choose a light color pant to get the best match with your shoe.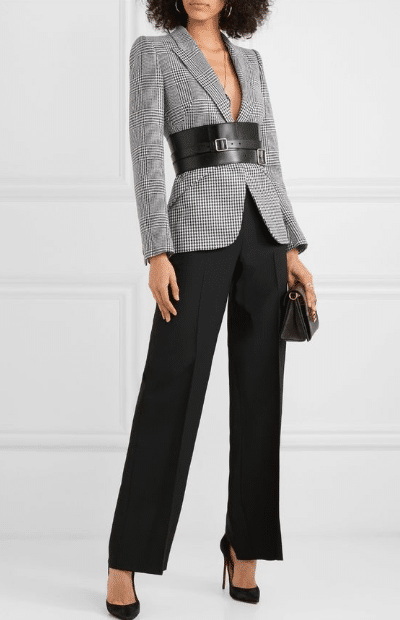 9. Kitten Heel Pumps
High heel shoes are on a huge rise because of the extreme demand of wide-leg pants. Kitten heel pumps is the right shoes to wear with crop or ankle-length wide-leg pants during the winter season as it will decrease the foot pressure while walking and standing for a long period of time. At the same time it will make your legs look longer and attractive. Kitten heel pumps create a great impression if worn with a wide leg pants and the combination is capable of grabbing anyone's attention in no time while walking on the street.

10. Slingbacks
Slingbacks can be worn in both professional and casual occasions with flare pants. If you want a classy look with a little bit of edge cut then Slingbacks could be your best pick. Slingbacks are great types that will give you a slim look with a fit and comfortable experience. These elegant shoes are suitable in both formal and casual occasions like office, parties or get-togethers. Overall, these Slingbacks are worthy to be a part of your shoe collection for their effective, stylish look and comfort.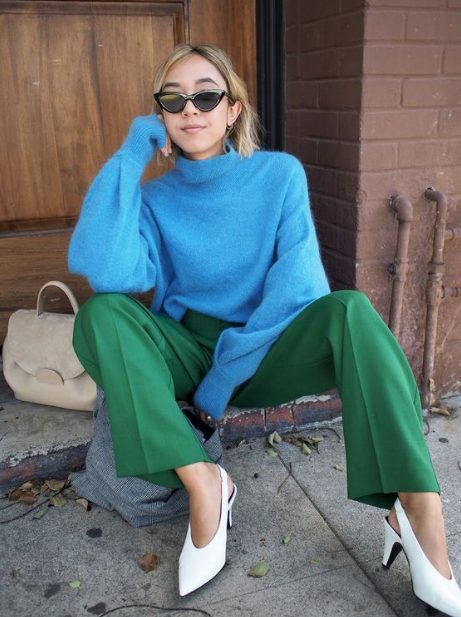 11. Peep Toe Boots
Peep toe boots have a similar look to ankle boots with a great touch on the toe. This is a type of shoe you can wear with any outfit including formal and informal dresses. The front portion has a peep toed look and it's been considered one of the most perfect pairs of shoes to wear with flare pants. Moreover, these shoe type is very much in trend now.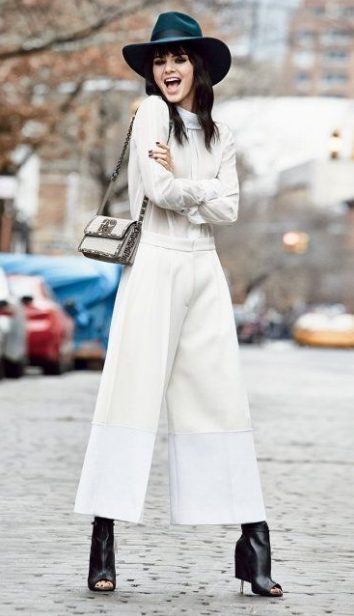 12. Oxfords
Here come the most formal shoe type in the world for both men and women. Oxford shoes are considered as the most popular among both men and women for their availability and formal looks. They can be worn in office, social party, and any other formal and informal occasions. Oxford shoes have been on trend for decades. At present, women are expressing a great desire towards oxford shoes to wear them with wide leg pants. The combination is pretty cool. You must need to try this on. It's really worth it.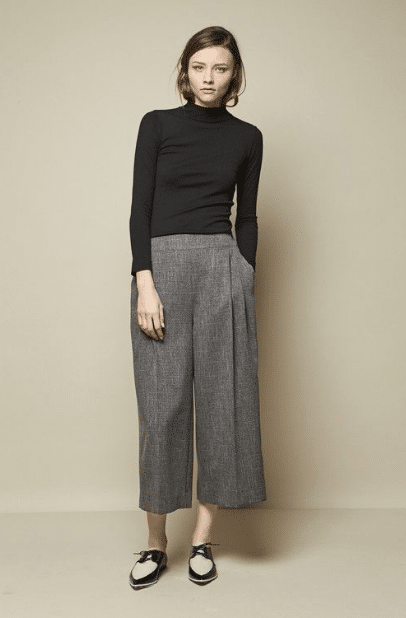 13. Ballet Pumps
Ballet pumps are typically flat and has been on fashion trend for quite long time. It's creates a great impression while wearing with wide leg pants. The ballet pumps are quite similar to loafers except from the sharp front side and flat sole. You just have to remember, ballet pumps are meant to be worn with some particular types of outfits. So, before you buy them you have to make sure the color of your pants suits the shoe.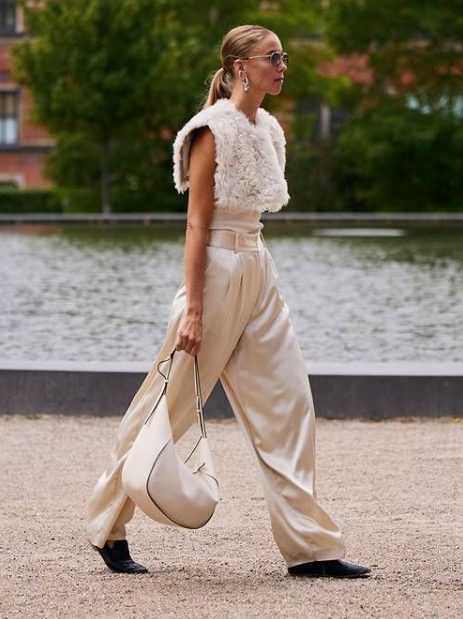 14. Wedges
If you want to stand out with your outfit among the crowd, wedges are a great choice for you. They are magnificent with casual and informal clothes and one of the most comfortable shoe types to wear. Wedge shoes are also very popular among celebrities.
Numerous mega stars have been photographed with wedges shoes. Even though wedges are a little bit old-fashioned but it doesn't matter. Looking fabulous in an old fashion outfit is better than looking funny in a trendy piece thing. Most importantly, if you want to wear them with wide-leg pants, I can assure you, you are going on the right track.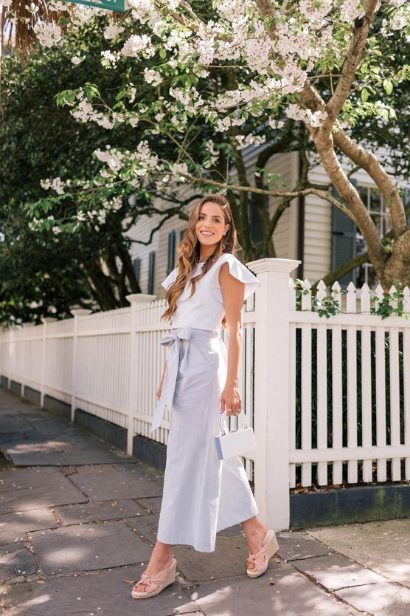 15. Mary Jane Shoes
Last but not least. With their style, look, and versatility, Mary jane shoes are one of women's most admired shoe types. They are very much capable of bringing up someone's personality and mood. There are numerous designs and colours and also the combination of this shoe type with wide-leg pants is pretty amassing, simple and classy. The shoe is worthy of taking place in your wardrobe and an be used in casual occasions and social gatherings.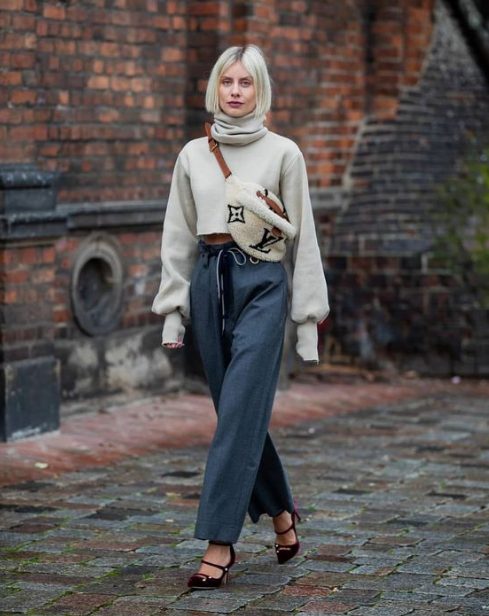 FAQs
Are wide-leg pants flattering on short ladies?
Wide-leg pants typically hit your ankle, making you look taller. So anyone who likes to show up with extra height and slim legs, wide-leg pants are a great choice to embrace.
Are wide-leg pants trendy?
Not only are they trendy right now, but they will also give you a confident look with comfortable and satisfied feelings. Most importantly, they are equally suitable as both formal and informal outfits.
Conclusion
Wide-leg pants are in huge demand right now for their outstanding look and capability of boosting extra height. If you find out the type of shoe you want to wear with your wide-leg pants, that will be a great combination. We have just appeared some of the top shoe types trending on the market in high demand. If our list can help you select your ideal shoe, we will be honoured.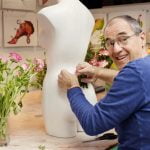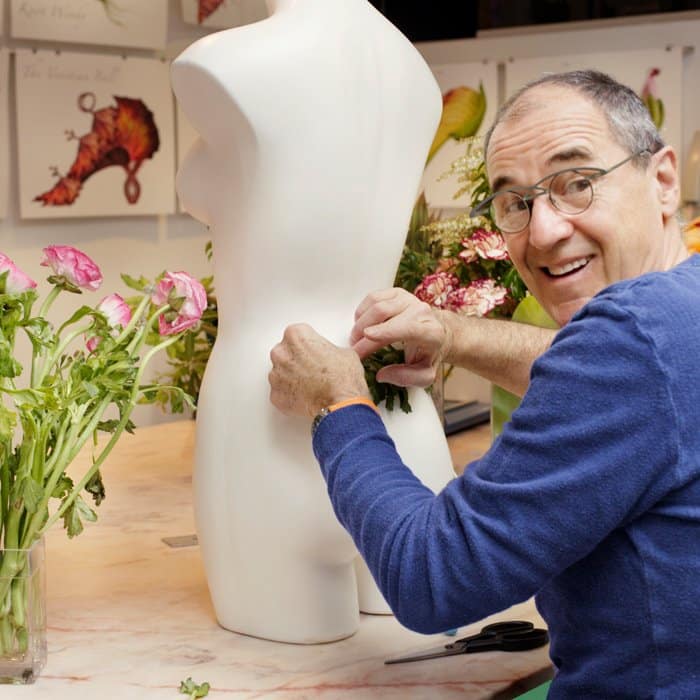 Michel's passion for shoes and flowers is evident in his acclaimed "Shoe Fleur" photography series, which features shoes transformed into stunning floral arrangements. His work has been exhibited in galleries and museums around the world, including the International Center of Photography in New York City and the Maison Européenne de la Photographie in Paris.