Basketball and style were hardly ever used interchangeably. The style of the sneakers was extremely conventional. With the Air Jordan 1, a legendary pair of sneakers designed by Jordan and Nike, fashion met function, and the game has changed forever. And since then buying just an Adidas or a Nike sneaker can no longer fulfill people's needs.
These iconic sneakers have recently become the must-have sneaker and a status symbol. Even most affluent people have this hot item on them as a type of cash because of their enduring appeal.
The Air Jordan is so popular because of its style supremacy and functionality in comparison to other sneakers. The Jordans are made of premium leather uppers, and full-grain calfskin is used to construct these sneakers. A high-quality product's appearance and feel can therefore be admired by consumers. The sneakers are durable and come in various designs and colours, giving buyers many options to pick from based on their tastes.
A new tweet from business historian Jon Ehrlichman discusses Nike's enormous rise after realizing Michael Jordan's commercial potential in 1984. David Falk and Phil Knight had a vision while their business was just getting established during that decade, long before he even began winning NBA rings with the Chicago Bulls.
They recognized in Michael what no one else did: a generation's talent that would one day lead the world in basketball. They had no idea how far this man would go, even after he retired. They believed that Michael Jordan's first Nike contract would bring in $3 million over a period of four years.
Since then, a lot has occurred, and both Nike and MJ have experienced an extremely crazy trip. Over time, the appeal of these sneakers has grown, and customers have even lined up outside retailers on the day of their debut.

The fact that Air Jordans are so popular among sneakerheads all around the world is due to a variety of factors, not only their aesthetic appeal.
Nike recognized that Michael Jordan was a brand unto himself from the first month of sales and that his sneakers sold like hotcakes. He immediately rose to fame as a cultural phenomenon, causing people all around the world to go crazy about his shoes. Jordan currently earns $3 million every five hours. According to Forbes, Nike pays him $410,000 per day, making his annual salary a whopping $150 million.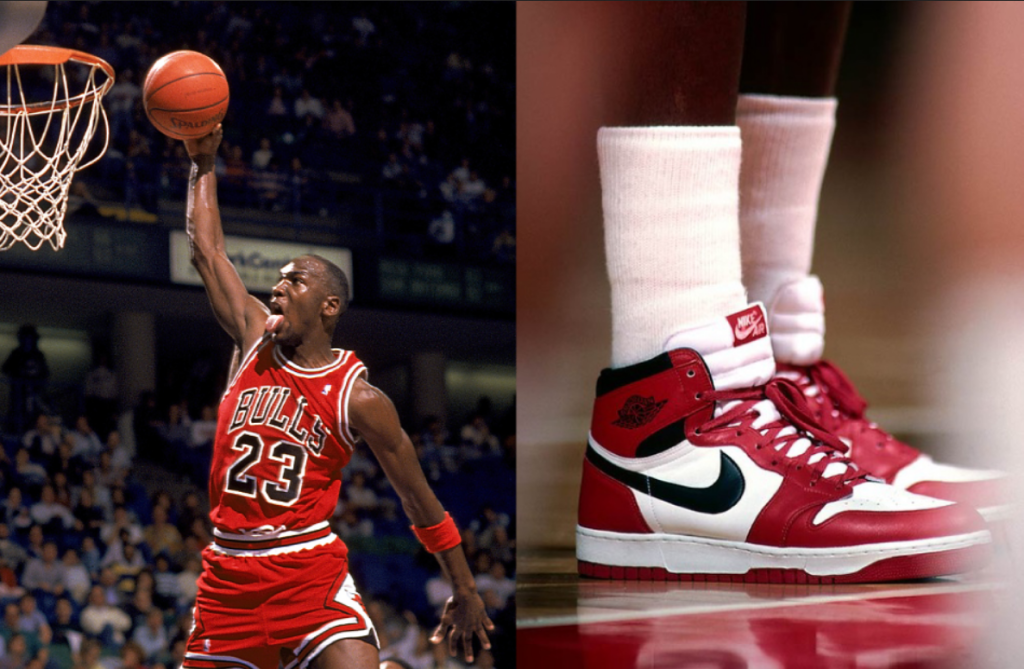 Here are the reasons why Air Jordan sneakers are popular
The Influence of Michael Jordan's Personal Style
For many people, Air Jordan shoes are more than just footwear. They represent the brilliance of Michael Jordan on the basketball court
The best player in NBA history, Michael Jordan, is well-known throughout the world. With the Chicago Bulls, Michael Jordan won six championships.
With an unbeatable first step, acrobatic drives, and dunks, he exploded into the NBA as a rookie sensation, scoring a ton of points. He ended his career as a cultural hero. His spectacular on-court skills and well-publicized personal sense of style helped him along the way to become a great champion who helped the NBA go global.
Everyone aspires to "be like Mike," and Jordan's personal style has become a status symbol and is immensely well-liked by the general public. But the Jordans represent more than simply sneakers for certain people.
They perfectly capture Michael Jordan's brilliance on the basketball court, which is why. Additionally, it's widely believed that wearing Mike's shoes makes us feel closer to him. The Jordans become increasingly well-liked because everyone wants to "be like Mike."
Luxury Symbol
Numerous well-known actors, celebrities, athletes, and entertainers who also wear Jordans have woven their stories into the brand's history. So it immediately becomes in demand when someone is looking to buy a pair of sneakers.
The shoes' value and appeal rise as a result. The Jordans are a well-known brand of shoes. Therefore anybody looking for shoes that would last for a long time would also choose them.
Due to their enormous cultural impact, the Jordans have maintained their relevance and grown even more popular throughout the years. The first pair of sneakers that individuals could collect were the Jordans. This significantly impacted the beginning of sneaker culture as a whole.

Top Notch Quality
The fact that they provide top-notch performance is the main factor in the popularity of Air Jordan sneakers and the reason why people keep purchasing them. Compared to other items on the market, they offer superior comfort and support as high-quality shoes. Since they are comfortable to wear, people can do so for extended periods of time.

It goes without saying that this product will cost more than similar cheap sneakers. In contrast to other shoes of the same grade, it is not overly out there due to its high-quality material and creative design. People have also witnessed Nike's superior, cutting-edge goods. Additionally, their sneakers are inexpensive compared to other items on the market.
Unique Designs
The designs of the Air Jordan shoes have contributed to their popularity. People of many ages and cultures can be seen sporting these sneakers in a variety of outfits despite the fact that they are basketball shoes. It may be difficult for those who aren't basketball fans to pass up these elegant and fashionable shoes.
Value to consumers
Even years from now, purchasing a $1,000 pair of Air Jordans does not guarantee that anyone else will be able to purchase them for less money. Because people understand that they bought what they earned, this situation has increased the popularity of the sneakers.

High Resell Value
Each new pair of Air Jordans has a unique design and look. Those who currently own a pair of Jordans will want to get a new pair because they look different enough from one another. Some sneakerheads won't miss each and every pair. They are also a valuable piece of sports history due to their involvement with Michael Jordan and their history in basketball. It's hardly surprising that Air Jordans frequently go out of stock, given the two very competitive collectable marketplaces for sneakers and sports. High resale prices are the result.

Limited Release
These resellers profit from the limited releases because customers frequently line up outside stores to get their hands on as many Air Jordan pairs as possible. People desire a piece of unique release, which makes these sneakers appealing.

AJ is Hard-To-Get

Air Jordan is so hard to get the cause of the supply and demand. Nike only makes a small quantity at a time. For instance, if they have 20,000 purchasers but only 3000 pairs of shoes available, they will quickly sell out.

High-End Nike Sub-Brand

The Air Jordan is renowned because it differs from other trademark footwear. More than only Michael Jordan's stellar career, these sneakers stand for a certain type of conviction and ambition. Even if they are not particularly good basketball players, people will nonetheless appreciate a pair of Air Jordans. They'll want to imagine and express themselves on the court. This kind of significant psychological hint might be quite important for many people.

Holding up the trend Scene

The newest and trendiest items, like Apple smartphones, are famous worldwide. The Air Jordan sneakers fall under this category. People prefer to wear the newest shoes, which will never go out of style. Thus they are quite popular. Even collecting the newest Air Jordans is a passion for certain people.
Is Air Jordans Still Popular?
Fashion change repeatedly. As we all know, there is growing competition among brands in the fashion industry, and Nike and Adidas have been at odds for a long time. These days, people are continually contrasting and comparing their brand-new fantastic versions.
Safe to say, Air Jordan is still the king of the sneaker world. Yeezy by Adidas and Jordan by Nike has been at the top of the sneaker game. A core group of sneakerheads are being hyped up by Kanye and Adidas, but it's difficult to measure this on a large scale. The world is watching whatever they do next because they are establishing their alliance in the proper way.
Kanye is dominating the resale market, but Air Jordan is undoubtedly making and selling more total units till today.
FAQ

Does Michael Jordan Own The Air Jordan Brand?
Michael Jordan does not own the Air Jordan Brand. Given that the brand was named after the NBA star, this is a widely widespread misperception. Air Jordan is manufactured, merchandise and sold by the American company Nike. The "Jumpman" logo was inspired by the silhouette of Michael Jordan. MJ receives a fixed percentage of each sale that occurs in the line as payment. Because of its popularity, Nike began to promote it independently.
How Long Can Jordans Last?
On an average, a pair of Air Jordan can last around 10-15 years if worn occasionally. However, the longevity depends on the frequency and activity level when worn and how the sneakers are being stored.
Is It Worth Getting Air Jordans?
Air Jordans are a highly sought-after brand of sneakers known for their quality and style. Whether or not they are worth it ultimately depends on your personal taste and how much you are willing to spend on a pair of shoes. Some people are willing to pay a premium for the latest Air Jordan model, while others may prefer to save money and buy a different brand of sneaker.
Why Do Nba Players Not Wear Jordans?
NBA players are not required to wear Air Jordans or any other specific brand of sneaker. There were rules governing the colors and styles of shoes that players could wear in the past, but these rules have since been relaxed.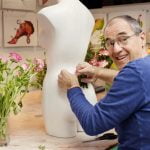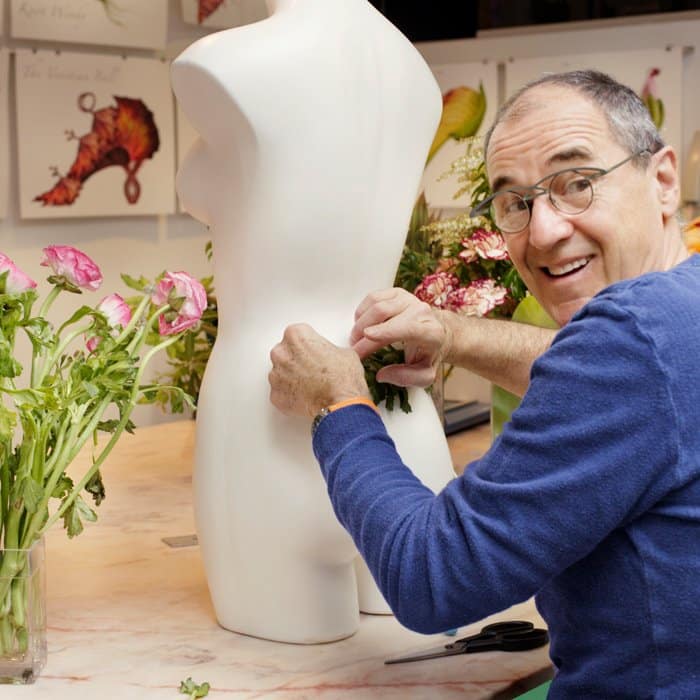 Michel's passion for shoes and flowers is evident in his acclaimed "Shoe Fleur" photography series, which features shoes transformed into stunning floral arrangements. His work has been exhibited in galleries and museums around the world, including the International Center of Photography in New York City and the Maison Européenne de la Photographie in Paris.