Basketball is about more than just what you do on the court. Greats like Michael Jordan, Kobe Bryant, and LeBron James have taught us that the effort begins off the court. However, you cannot simply train for the sake of it.
Plyometric exercises and dynamic movements are frequently used in basketball training. Additionally, some exercises even simulate game moves. In light of this, you need a shoe that is sturdy for lateral and explosive movements, has additional padding for impact protection, and still permits you to lift weights properly.
For some strange reason, when a shoe is labeled "budget" or "cheap," it's virtually disapproved of, and some people could feel condemned for purchasing and enjoying these kinds of shoes.
But let's be honest, all we want are affordable basketball shoes that have all the features of the best basketball shoes, and those can be purchased at any price.
For those who don't require all the extras and just need a reliable sole that can cross someone over if necessary, there is a wide selection of reasonably priced basketball shoes available.
For you to hit the court with full force without feeling guilty, we have put together the list of best budget basketball shoes to help you find the finest pair! Let's dive in!
Why Trust Us
To create the ultimate list of the best budget basketball shoes for 2023, we considered fit, technology, traction, quality, and even a little bit of aesthetic.
Every pair of shoes and piece of equipment that we test on this website is put through a rigorous system. We test basketball shoes on the court for at least two weeks at a time, specifically. We have adequate time to thoroughly test the shoe and break it in over this period. We always test the shoes both inside and outside to see how they handle various surfaces.
We focus on five core features of each model we assess:
Traction: How well the shoe grips the court
Cushion: How much impact protection does the shoe offer
Materials: The calibre of the materials used
Support: The amount of support you will feel in the shoe
Fit: How the shoe fits. These five aspects are examined for both their individual and combined performance, which will give you a very accurate sense of how fantastic the shoe is.
Our Top Pick
Best Bang for Your Buck

Copied

Adidas Son of Chi 2

Good grip on a variety of surfaces.
A plus for outdoor use.
Adaptable sole.
incredible impact protection.
Really strong heel counters
Upper responsive.
Incredibly great fit

Under Armour Curry 3zer0 Iv

Solid traction on clean courts.
Balanced, smooth cushioning.
 Excellent ankle support.
 Stylish and with cool colors.
 Breaks in nicely.
Great for outdoor.

Adidas D.O.N. Issue #3

Lasting comfort.
Impressive materials.
Forefoot responsiveness.
Heel impact protection.
Reliable containment.
Modern style.
10 Best Cheap Basketball Shoes
1. Adidas Son of Chi 2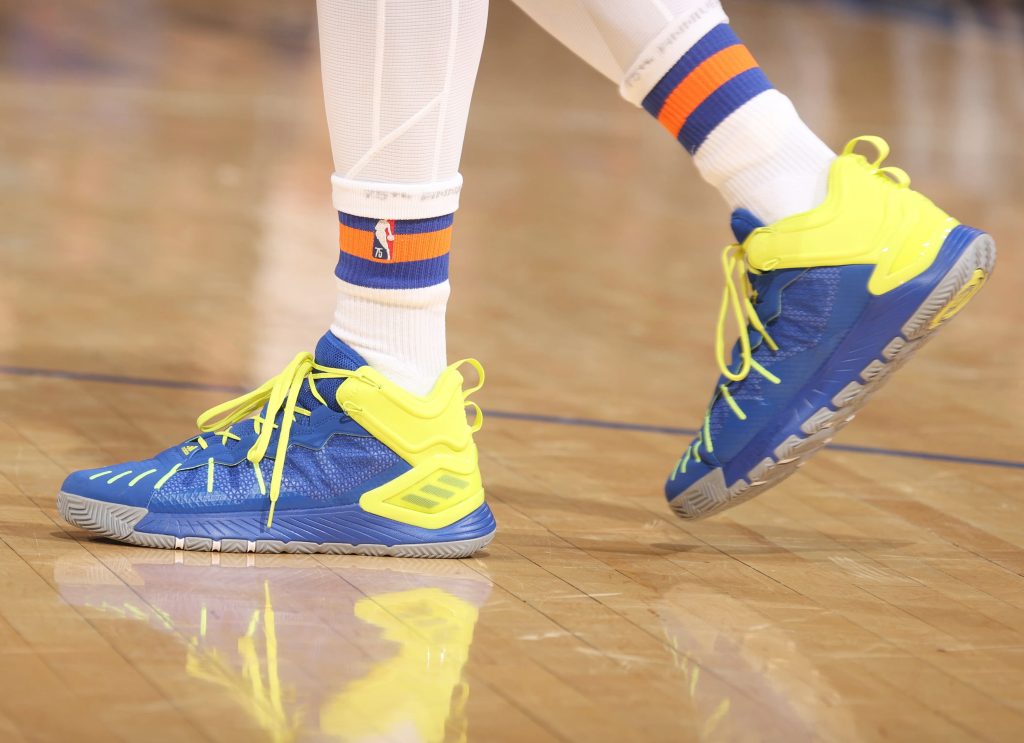 The Adidas Son of Chi 2 is Derrick Rose's newest trademark shoe, and it's our top pick for basketball shoes on a budget. It physically resembles the development of the Adidas Son of Chi from the previous year.
Although generally similar, the technical specifications are not a bad thing. Why abandon what has previously proven successful? The Son of Chi line may not strictly be a number D Rose trademark model, but I believe it has a lot to offer, and players at all positions will appreciate these shoes.
With most brands, translucent rubber is a hit-or-miss proposition. This is a definite hit! It bites well enough on wooden floors—dusty or spotless—for you to pause in your tracks. The midsole is full-length Bounce. There are thick stitched overlays and fusing across the entire synthetic mesh construction for durability.
A strengthened toe box is a particular feature. The tongue feels smooth and has more open cells. Although it is static, it is reliable and cozy. Both an internal and an external heel counter are present.
Both are as solid as a rock, so they will both last for a very long time and prevent your ankle from moving in an unintended direction. The Achilles notch also aids in keeping your heel in place.
Last but not least, there is no noticeable drop in the shoe, keeping you level and stable throughout the game.
Pros
Good grip on a variety of surfaces.
A plus for outdoor use.
Adaptable sole.
incredible impact protection.
Really strong heel counters
Upper responsive.
Incredibly great fit
Cons
Some players say it takes a long time to break in.
Minimal energy return.

2. Li-Ning Sonic Team Low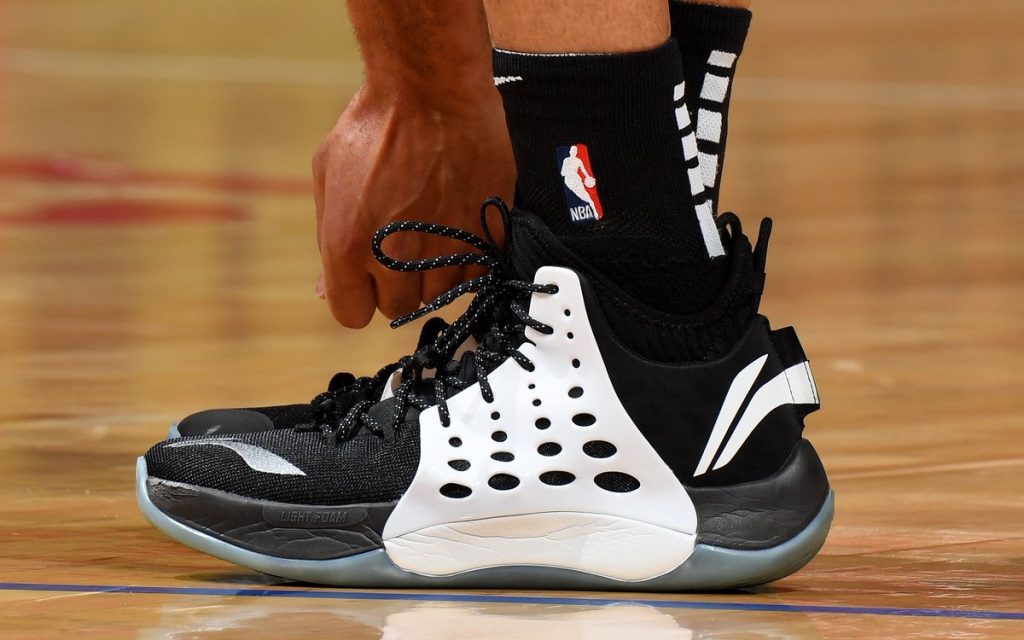 Although Dwyane Wade's name is not associated with the Li-Ning Sonic Team Low, this does not imply that it is a subpar performer. I loved wearing this shoe the entire time, especially after the break-in phase.
You will enjoy what these shoes have to offer, whether you're a guard who always plays outside or a player who prefers little cushioning and wants to try something new.
All over the shoe, there is a radial traction pattern, with one center on the forefoot and the other on the heel. The rubber substance is referred to by Li-Ning as "Tuff RB," or tough rubber.
On the outsole, it is even imprinted with the words "for outdoor use" next to it. And I must say, it lived up to its reputation. On outdoor courts, I had no trouble with my grip.
Full-length Light Foam, Li-most Ning's fundamental foam compound, makes up the midsole of the Sonic Team Low model. Various textile and synthetic materials are used to make the mesh upper. For improved compression in the heel and ball of your foot, there are cored-out areas at the bottom. It seems firm overall, but there is some rebound when you touch it.
The heel support is my favorite feature of this design. The internal heel counter is strong, and robust, and feels equally as tough as the outsole. The external one is a synthetic leather overlay that gives additional support and style. The Li-Ning Sonic Team Low and my feet were always one since my heels never slipped.
Pros
Traction grips well indoors and outdoors.
Comfortable materials.
Balanced cushioning.
Cons
Not much impact protection.

3. Nike Air Max Impact 4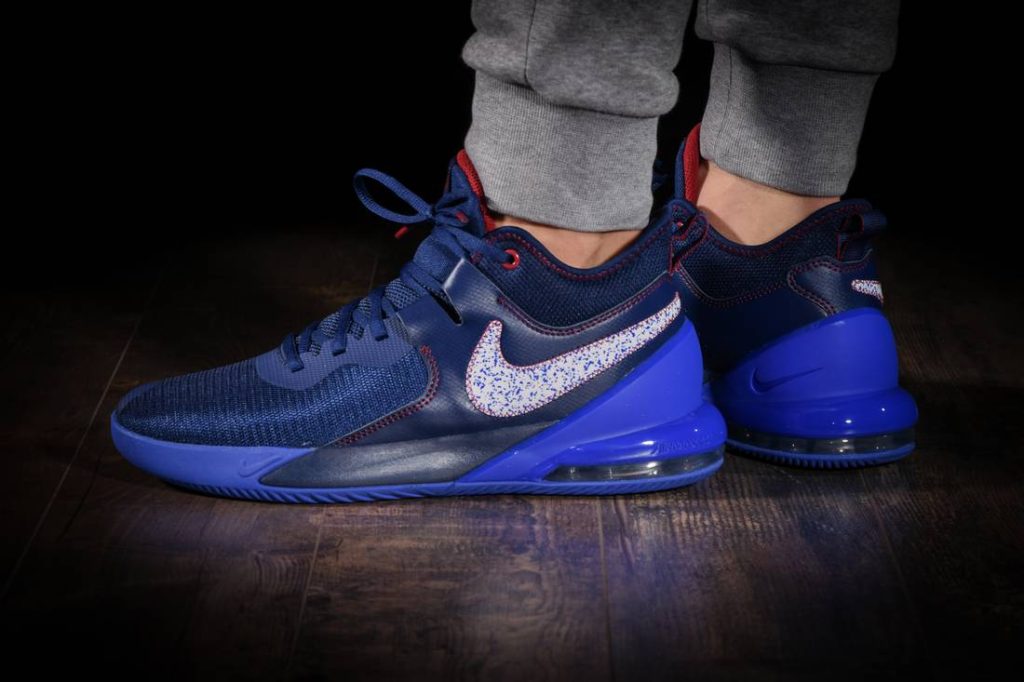 The Nike Air Max Impact 4 is comparable to that awkward-appearing kid on the neighborhood court who you believe you can out-dunk before sending you home. This budget model is a modest banger, and exactly because of this, it receives bonus points.
You start to question why Nike ever chooses a different design and rubber substance in light of the traction. The full-length herringbone traction pattern is aggressive and deeply placed, providing excellent multi-directional coverage. The rubber compound works well both indoors and outdoors and is sticky and durable.
This style has a big Air Max Unit in the heel and a full-length phylon foam midsole. However, this isn't your typical phylon. Underfoot, it feels springy and responsive, which is perfect for forefoot-intensive movements like sprints or direction changes.
A fantastic basketball sneaker that enhances the Nike Air Max 3 in terms of performance is the Nike Air Max Impact 4. It's unquestionably my preferred inexpensive basketball shoe so far this season, as well as my go-to choice for outside play.
Overall, these are straightforward pairs of Nike basketball shoes that don't seem fancy but still meet all the requirements for a quality pair of basketball shoes.
Pros
Comfortable and well-ventilated upper
Responsive midsole
Decent heel impact protection
4. Adidas D.O.N. Issue #3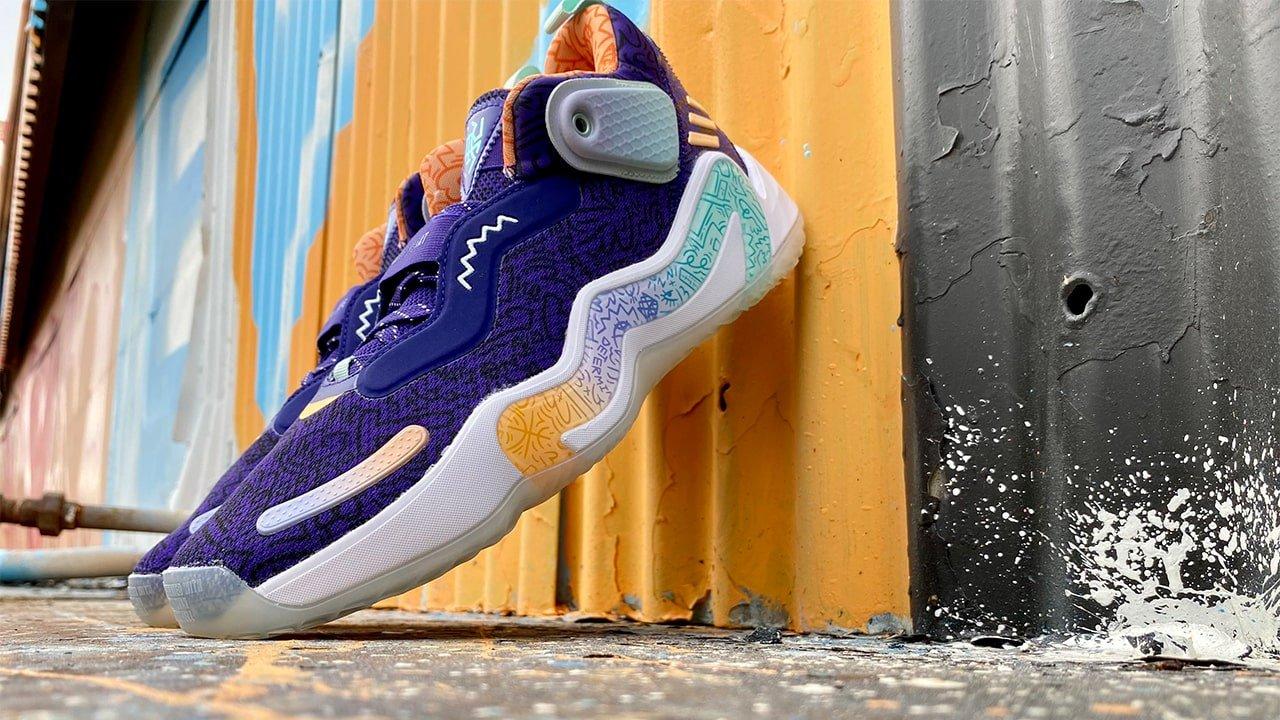 For Utah's star player, Donovan Mitchell, the Adidas DON Issue 3 is up next. We look for more of the same from his signature shoe after an amazing season in which the Jazz finished as the best team in the West.
The D.O.N Issue #3's traction is the best and most reliable feature of the shoe. The broad pattern and thick rubber help the shoe grip most surfaces effectively.
Full-length Lightstrike cushion with a very responsive feel. Walking feels light as well.
According to reviews, the D.O.N Issue #3 has materials that don't require any break-in period.
The shoe's lockdown and support appear to be consistent laterally. When it comes to heel lockdown, your size can have an impact on the consistency.
Make sure to order the correct size if you want the Adidas D.O.N Issue #3 to be a solid shoe with reliable traction.
Pros
Lasting comfort.
Impressive materials.
Forefoot responsiveness.
Heel impact protection.
Reliable containment.
Modern style.
Cons
Inconsistent traction.
Heavy and bulky.
5. New Balance TWO WXY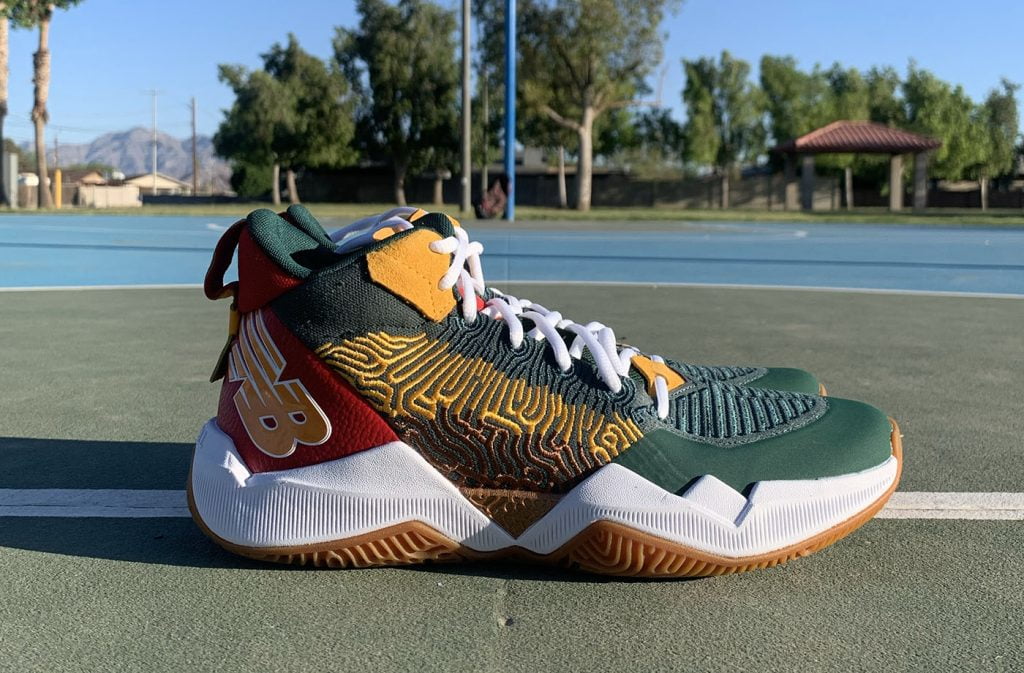 NBA players Jamal Murray and Dejounte Murray are now sporting the New Balance TWO WXY basketball shoe. One of the best-performance basketball sneakers available is the New Balance TWO WXY V2.
The shoe has two New Balance cushions, FuelCell and Abzorb DRS, which perform well together and provide excellent traction. The FitWeave top is cozy and adapts well to your feet's motion. There isn't anything to gripe about.
The New Balance Two WXY was chosen for our list of the finest ankle support and outdoor basketball shoes for 2021. Move insoles can increase the cushioning of the shoe.
Pros
Great traction.
Extremely responsive cushion.
Materials are form-fitting and comfortable.
Cons
Impact protection could be better.
Not offered in wide fit options.
6. Under Armour Curry 3zer0 Iv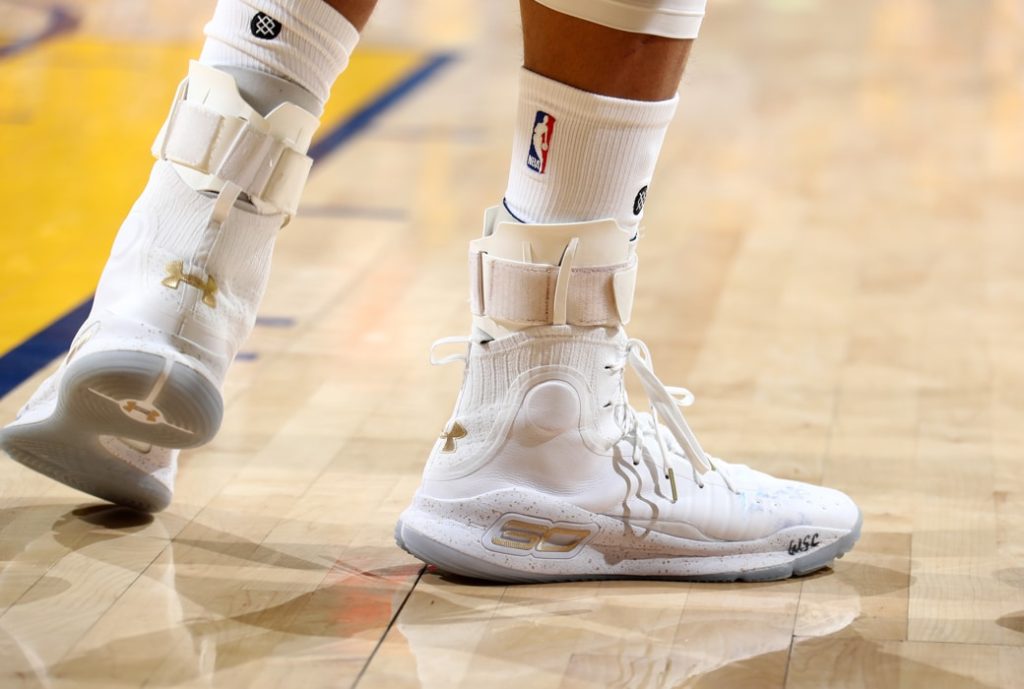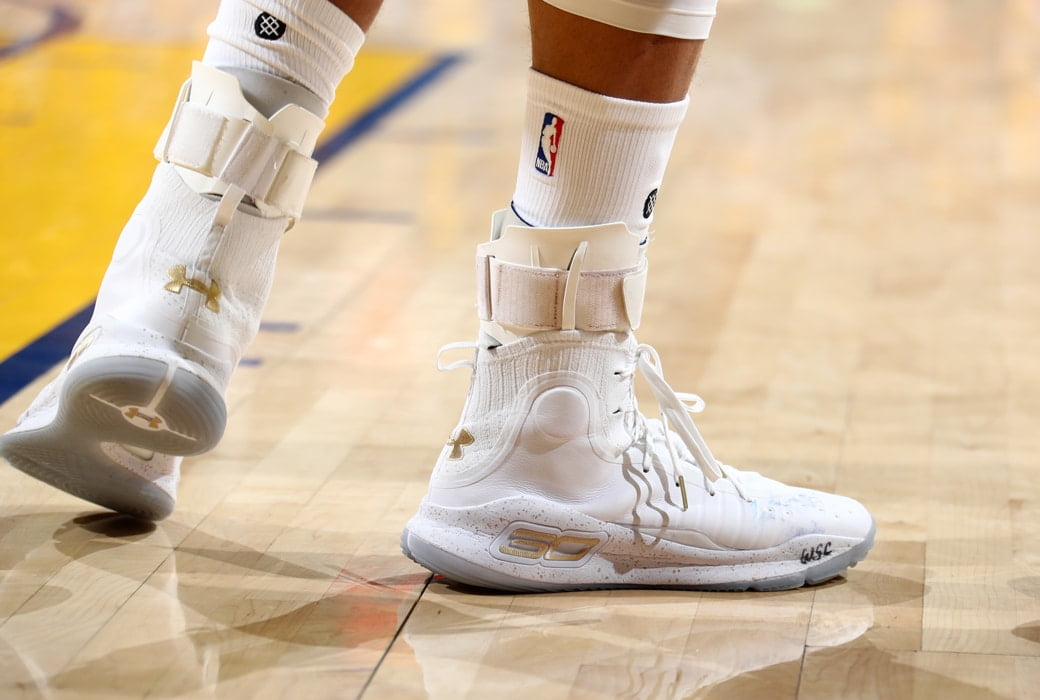 The shoe has beautiful designs, slick synthetic uppers, and the support and cushioning you'd expect from a shoe with Stephen Curry's name on it. It was a classic the moment it was released.
Herringbone and solid rubber provide ferocious traction regardless of the state of the court. The Curry 3 had the same outsole, and I had the same impressions about it. The best. The traction works effectively and lasts whether it's used inside or outside.
However, the Curry 3ZER0 has a slightly distinct feel. Although its Micro G midsole doesn't seem as light as the Curry 3's, it feels like it has more rebound or bounce. This increased overall comfort and impact protection.
The shoe's tooling is wide and stable, with an integrated outrigger. The Curry 3ZER0's greatest feature for shooters is its constant stability, which makes it simpler for you to swiftly plant your feet firmly in a way that perfectly frames your shot without any lag or delay.
This is related to the stability the midsole foam compound provides.
Pros
Solid traction on clean courts.
Balanced, smooth cushioning.
 Excellent ankle support.
 Stylish and with cool colors.
 Breaks in nicely.
Great for outdoor.
Cons
Overly thick padding around the ankle,

7. PEAK Lou Williams Underground High Top Men's Basketball Shoes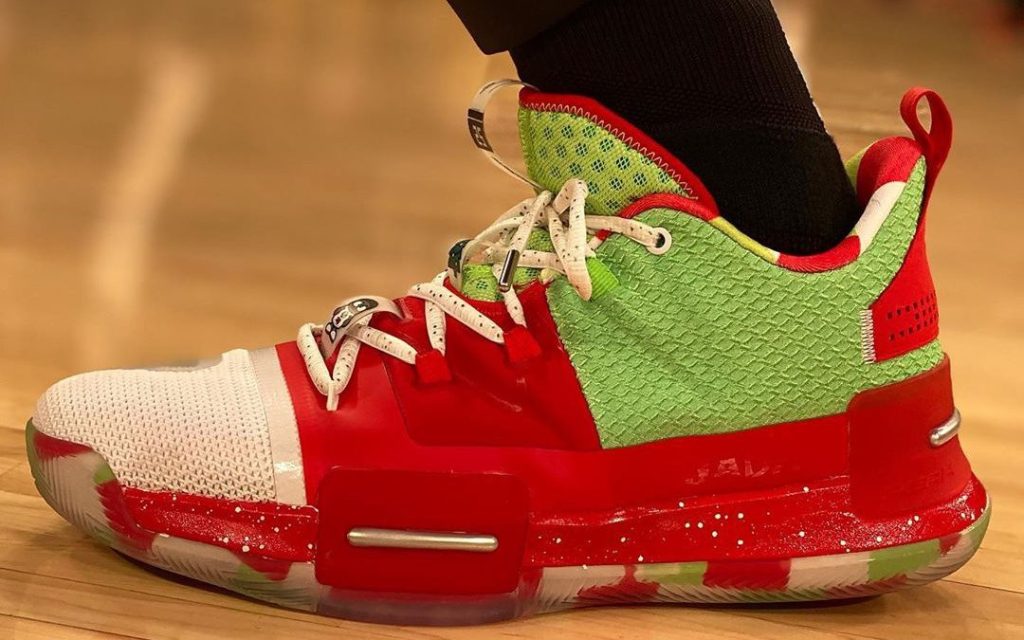 The Lou Williams Underground 2 could be the coziest basketball sneaker of the next year. This second pair of the Clippers player's distinctive shoes combines elegance and grace.
The Underground, which is also known as the Underground Goat Taichi and is Sweet Lou's signature shoe with Peak, has a combination herringbone-brain coral traction pattern, soft heal compression, and a cushioned inner to help with the lockdown. The padding prevents injuries while the EVA midsole absorbs shocks! The midfoot insert encourages the transmission of energy from the back to the front; this model has the vitality you're looking for a durable shoe Our abrasion-resistant "PEAK Outdoor Rubber" technology is used to coat the outsole. Adherence, durability, your ability to stop slipping, and solid dribble support are all advantages.
Pros
Extremely comfortable.
Very durable.

8. Nike KD Trey 5 IX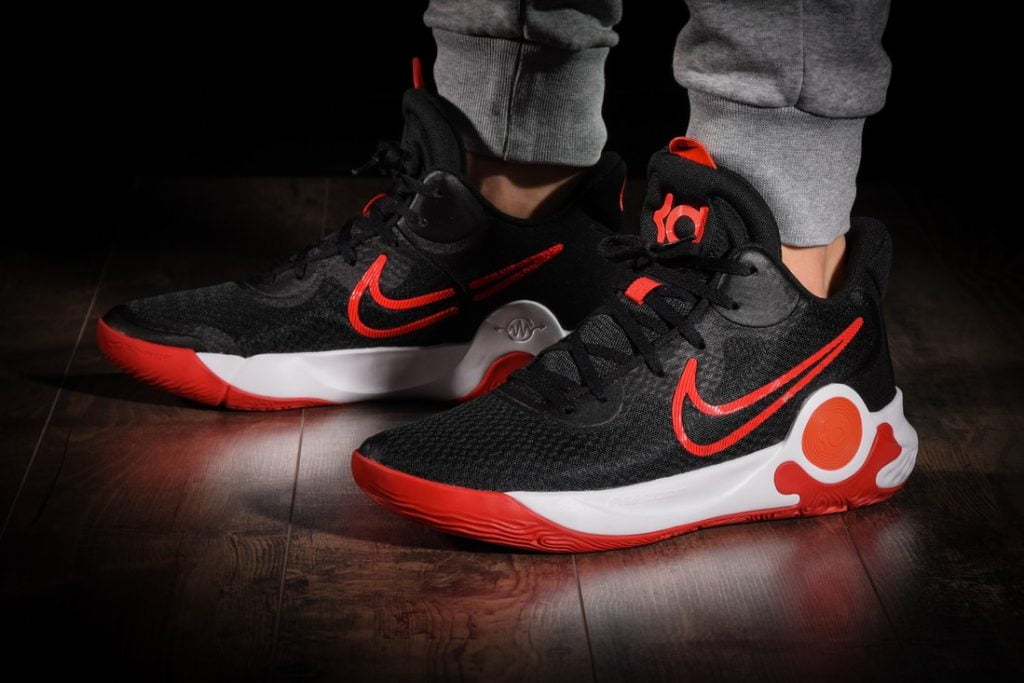 The 9th version of Kevin Durant's budget model is a good option for basketball players on a budget.
When playing on a dirty indoor court, the traction functions less well than it does on clean outside courts.
Solid impact protection is provided by the full-length Renew foam cushioning, and the forefoot Zoom unit adds some bounce.
The materials are surprisingly good quality for a budget model, they fit your feet well, and they offer sufficient support for anyone except the most powerful or large athletes.
For cheap basketball shoes, the Nike KD Trey 5 VII performs fairly well. These mid-top basketball sneakers offer the two essential qualities that every player seeks: great traction and cushioning.
The KD Trey 5 VII performs on the court surprisingly well overall. But if you spend a little extra money, you can purchase better-performing signature basketball shoes like the Dame 7.
Pros
Lightweight and minimal.
Quality materials for a budget model
9. Adidas Dame 7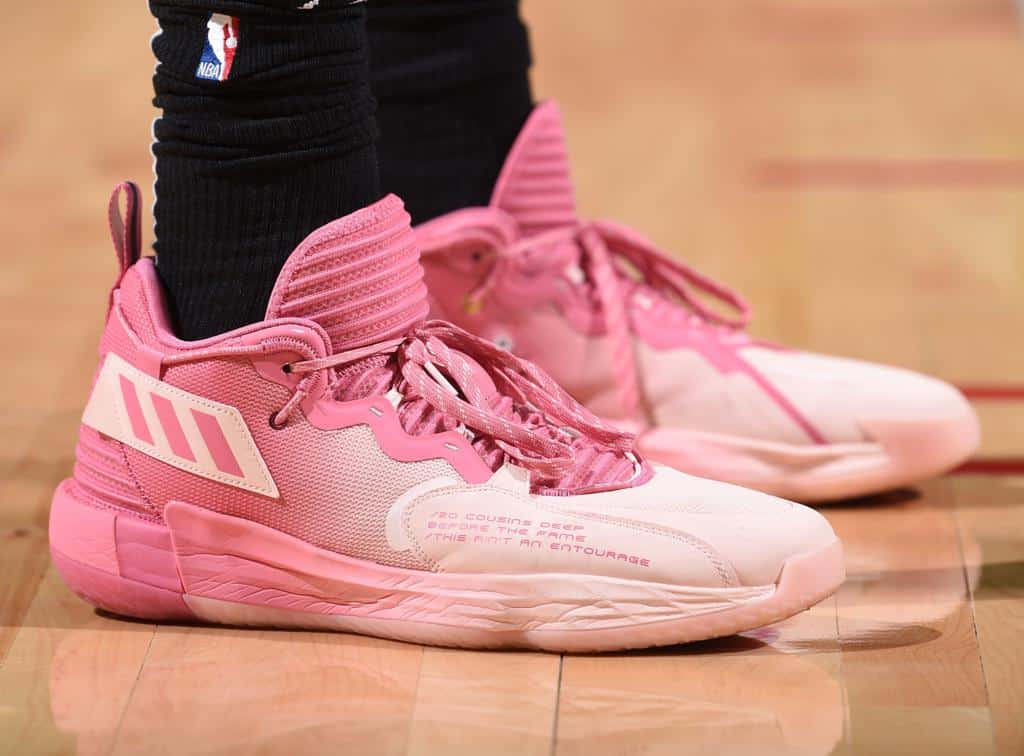 Any player that depends on agility in their game should wear the Dame 7. They have a collection of characteristics that make them especially valuable as guards and wings, but they also have enough base and balance to be utilized by larger men in an emergency.
Due to their unique patterns, they offer fantastic impact protection and may be worn casually. The pair isn't the most durable, particularly when used outside, but the lightweight design and stylish appearance more than make up for it.
Dame 7 is a dynamic speaker that places a lot of emphasis on motion. The protection is, therefore uneven. There is not much else in the shoe that will aid prevent accidents or injuries, but the top of the shoe does provide some much-needed material in the ankle area.
Fortunately, the assistance is a different story. Although the base won't be the toughest, the internal heel counter combines with the soft base to produce a strong platform. Amazing impact protection and repeated shock absorption are features of the shoe. The ideal choice for jumpers.
The Dame 7 is a cozy pair of shoes. This is primarily because of the flexible design and breathable materials. But what truly puts it over the top is the LightStrike cushioning. With these on, you can jump and fall with ease without ever feeling the impact.
The Dame 7 might sometimes run a little large, which is the one drawback in this category. This may result in some minor rubbing and harm the overall fit. When selecting your size, be sure to go on the cautious side so that you can achieve a fantastic fit.
Pros
Great court feel;
Very stable and supportive.
Lightweight.
10. Puma Court Rider 2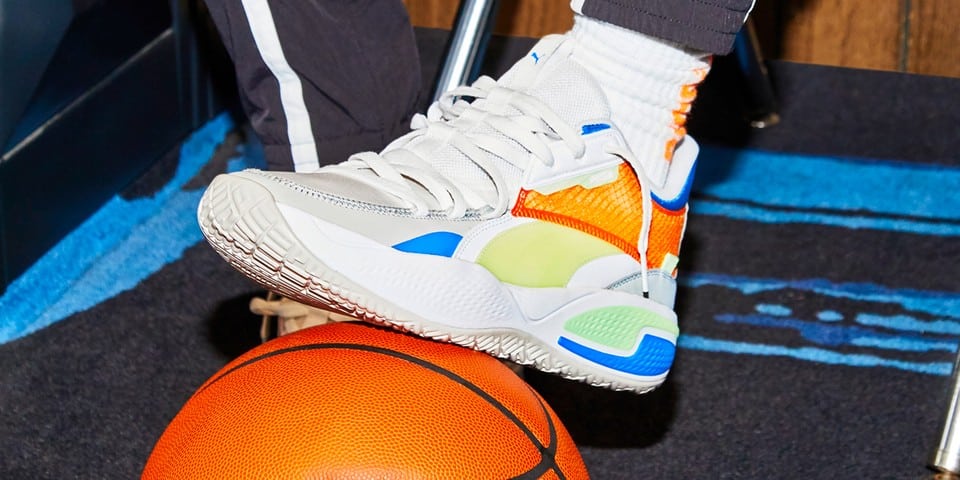 The most recent model from Puma Hoops is the Puma Court Rider, which LaMelo Ball wears in the NBA despite his current injury and potential for rookie of the year. Hence, it had to be included in our list of best budget basketball shoes of 2022.
You won't experience any issues with traction when wearing the Puma Court Rider 2. An expert claims it "gripped every surface I played on wonderfully."
Another commenter confirms that they did not regret purchasing the Puma Court Rider 2 due to its alleged grip. Another expert claims that even while the traction arrangement isn't the smoothest, it still functions effectively, and he has no significant problems on the indoor court where he plays.
According to an expert, the outsole does not collect a lot of dust. Thus, players who play on slightly disorganized courts might not experience issues. An identical observation is made by another reviewer, who also notes that he doesn't need to wipe his shoe.
Pros
Incredible grip
An outsole that resists dust.
Has a strong court vibe.
Allows for wide feet.
Trustworthy lockdown.
Comfortable and breathable.
Lightweight in nature.
There is no need to break in.
Stylish.
Cons
Not much impact protection.
Not for bigger players.
Not advised for outdoor use.
What type of basketball shoe would best suit my playing style?
Basketball players differ from one another. A player's playing style is influenced by a variety of elements, including height, weight, build, skill level, and many others. Furthermore, even players who appear to be fairly similar can have varied preferences for footwear. For instance, Kyrie Irving and Damian Lillard play the game in somewhat similar ways while having quite different signature shoes.
Smaller, more manoeuvrable players typically prefer shoes that can support their slyer playing style. They will therefore require excellent traction, excellent support features, and responsive cushioning. This kind of setup can be seen in the Curry line and the Kyrie line, for instance.
On the other hand, for larger, more powerful players, a soft cushioning system that will absorb a lot of impact and a very supportive build will likely be the major focus. The best example at hand in this situation is LeBron James' characteristic phrase.
This is just a general rule of thumb, and every player will have different preferences, but it's a nice place to start when looking for the best basketball shoes for your playing style.
Things To Keep In Mind Before Buying the Basketball Shoes
The silhouette's design
Basketball shoes come in three main designs: low tops, mid tops, and high tops.
Low-Tops: Maximum flexibility is provided by low-cut shoes, which are frequently quite light. They are ideal for guards who don't want to add extra thickness but still want to feel light and swift on their feet. Larger and slower men may prefer the protection of higher-cut shoes over low tops because they don't benefit from them as much. The Kobe trademark line was largely responsible for the popularity of low cuts.
Mid Tops, which include low and high tops elements, offer good flexibility and mobility, a respectable level of ankle support, and added stability. Perfect for forwards or wings who don't require the full range of motion provided by a low top but also don't enjoy the bulkiness of true high tops.
HighTops: Basketball shoes used to have a high top like this for many years. High tops offer a lot of support, protection, and cushioning for the ankle. It is perfect for big men who don't mind sacrificing a little flexibility in exchange for increased safety and are looking for the best protection possible when fighting below the rim. The Lebron signature phrase is a well-known illustration.
Final Word
Whether you're a seasoned baller or just starting out, these shoes provide the perfect combination of style, performance, and affordability. Don't let the price tag fool you, these shoes are packed with features that will help you improve your game and take your skills to the next level. So pick your favorite pair from our list and hit the court with full force! Remember, you don't need to break the bank to get the perfect basketball shoe.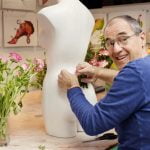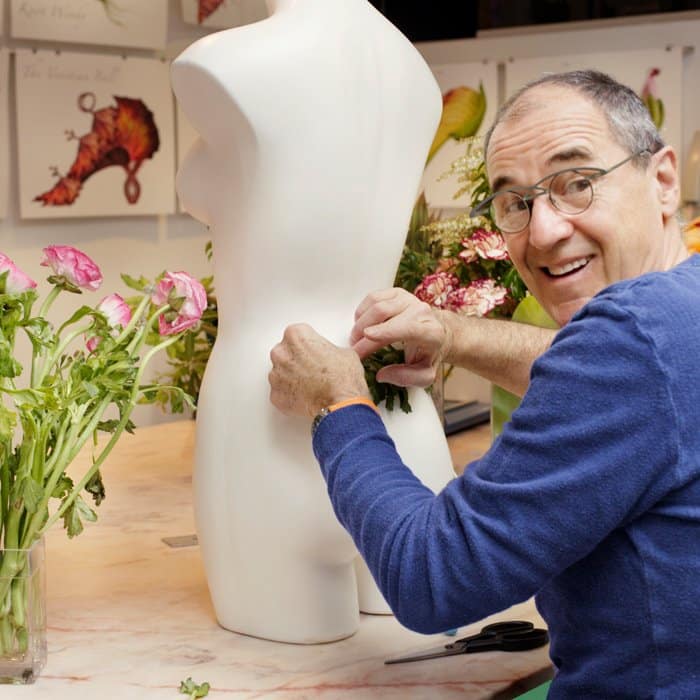 Michel's passion for shoes and flowers is evident in his acclaimed "Shoe Fleur" photography series, which features shoes transformed into stunning floral arrangements. His work has been exhibited in galleries and museums around the world, including the International Center of Photography in New York City and the Maison Européenne de la Photographie in Paris.