Whether you're a regular runner or a seasoned one, you need a pair of non-slip running shoes. No matter the conditions or surface, they keep you from tripping, falling, and slipping. You exert more power on the ground as you move along your course while jogging. Surfaces can occasionally be dangerous, causing you to tumble off and suffer significant injuries. Therefore, it is imperative to use non-slip running shoes.
While jogging, safety is crucial, so make sure to take each step with confidence. So, will it be safe for you to run in the rain or on a wet surface? We have put together this article to help you check if your running shoe is non-slip.
Most running shoes are non-slip. However, it depends on how the running shoe's outsole is made. If the outsole is made of mixtures of rubber, polyurethane (PU), and EVA foam and tread pattern, then the shoe will be slip-resistant. Again professional runners prefer hard rubber for greater traction. Shoes made of hard rubber may stick to the ground and thus have a higher chance of causing a slip if not careful. So before buying a running shoe, check for the slip-resistant symbol on the shoe.
How can you tell if a pair of shoes are non-slip?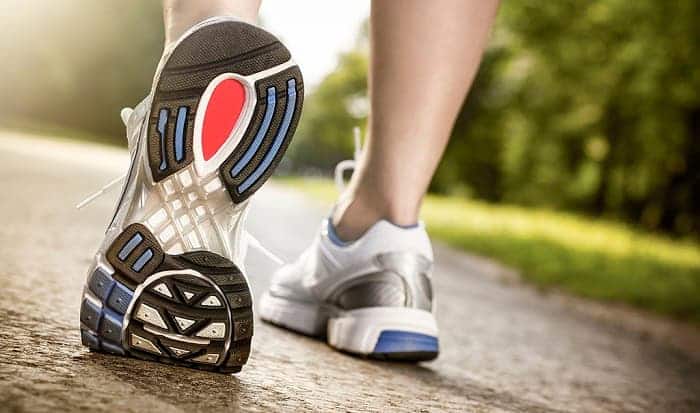 The simplest approach to tell if shoes are non-slip is to look at their manufacturer's advertisements. Slip resistance is a crucial feature in many shoes. Thus companies are proud to advertise it. Some can even claim that they satisfy the criteria for the widely accepted ASTM (the American Society for Testing and Materials) certification F1677, which certifies anti-slip shoes.
Even if they make a big deal out of their slip resistance, that doesn't mean they'll be as sticky as you need them to be, but it's a good place to start!
Your running shoes or your work shoes can include a slip-resistant label from local retailers. In any case, it might be a marketing tactic (Popular brands generally do not do this). Whether or not you will slide around in the shoes depends on some factors in addition to the manufacturer's labelling.
Here's how you can check if a pair of shoes are non-slip:
Check The Shoe Box For "Slip-Resistant" Label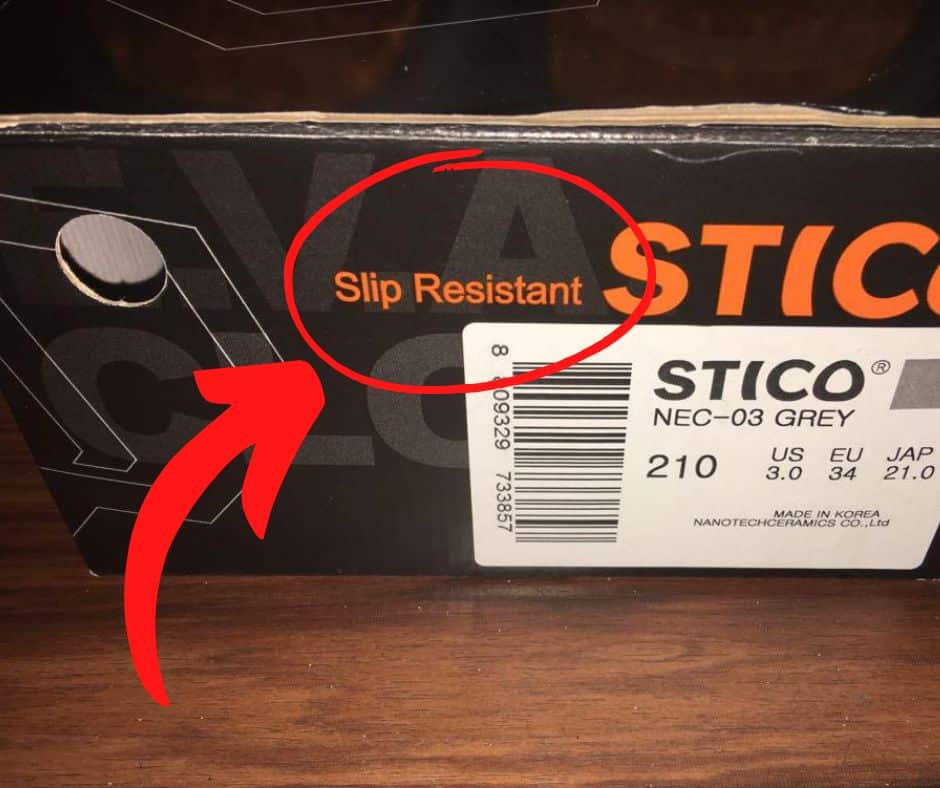 The primary way to tell if any athletic shoes are non-slip is to check the product description first and see if non-slip or slip resistance is mentioned anywhere.
The outsoles of a number of non-slip running shoes are marked as meeting ASTM (the American Society for Testing and Materials) requirements. It indicates that their soles are examined on various surfaces, including those that are dry, moist, and oily.
Numerous athletic and running shoes feature an anti-slip construction. You can also look inside your running shoes' box. Looking at the package, you can tell if your running shoes are slip-resistant.
Check The Outsole Material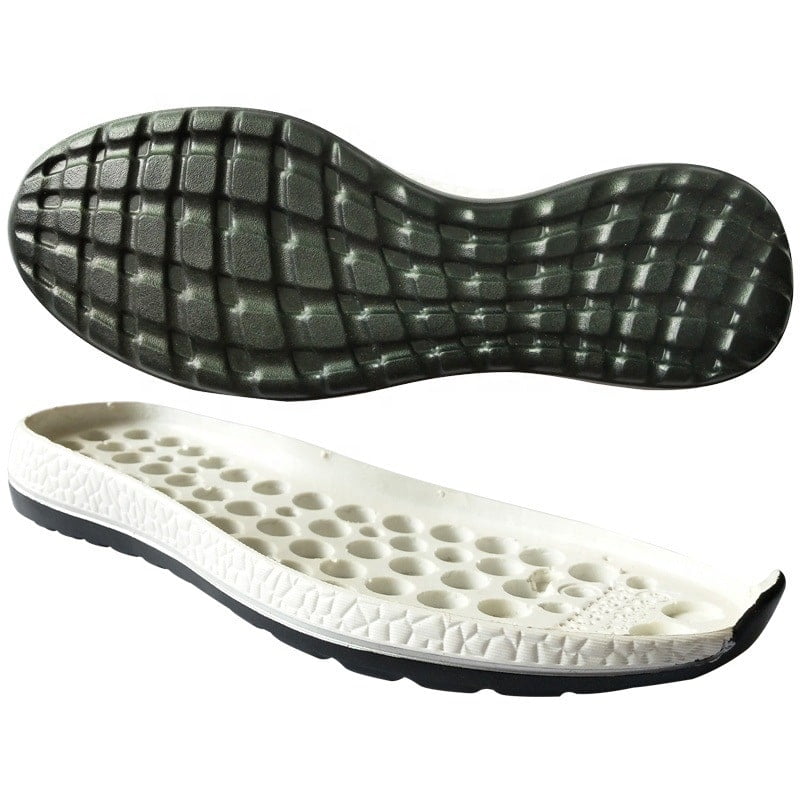 The sole of a shoe is made up of three layers. The top layer, the one that touches the foot, is referred to as the insole. Directly beneath the insole is the midsole, which serves as the cushion. The outsole is the term for the base layer. The outsole is the most important layer when it comes to slip resistance.
The outsole will be comprised of a sticky substance to prevent slipping. EVA rubber (ethylene vinyl acetate) or petroleum leather are frequent examples of synthetic leather used for this. TU is another comparable substance (thermoplastic polyurethane). Naturally, genuine rubber outsoles are likewise non-slip, but they are more expensive than these synthetic alternatives.
Running shoes with anti-slip soles keep liquid from becoming trapped. They thereby offer traction and grip regardless of how oily or wet the floor is.
If the soles of your running shoes are flat, they most likely aren't non-slip due to the possibility of stumbles, trips, and slides caused by liquids getting inside these shoes. Hence, search for running shoes with non-slip soles that have rounded or flat edges.
Check The Outsole Design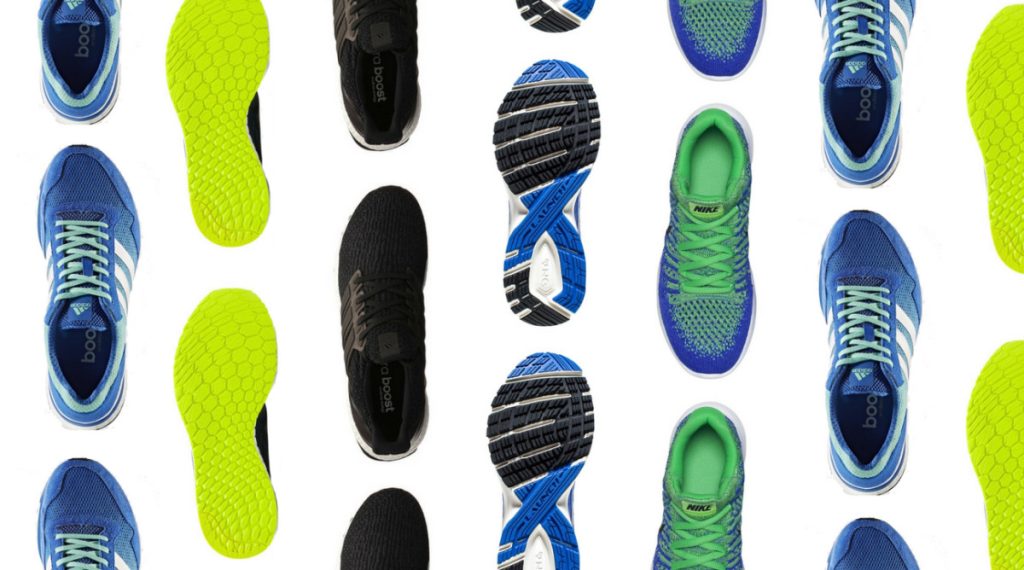 Once you've determined that the outsole is constructed of a suitable material, check to see if it has a slip-resistant design. The best running shoes have a thick, surface-area-rich outsole.
With each step, a sizable portion of the outsole makes contact with the ground. Non-slip shoes are designed in a way that the slip-resistant portion of the outsole to be in contact with the ground more than the other parts.
A non slip shoe's capacity to distribute liquid evenly is one of its strongest features. Interlocked tread patterns are used in non-slip running shoes to stop liquid from gathering. The non slip outsole can touch and cling to the ground, and it helps direct water away from your shoes.
Otherwise, the shoe staying on top of the water causes you to hydroplane. The edge of the outsole needs to be somewhat softened to accomplish this. There is no room for water to escape from a flat outsole.
Check The Tread Pattern of The Outsoles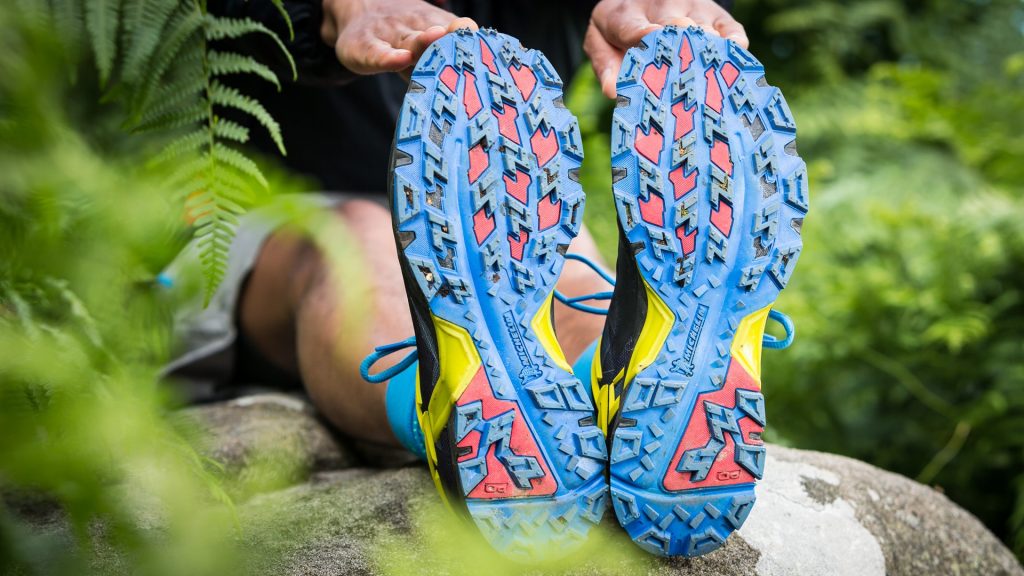 Another important features to look for with non-slip shoes is the tread pattern. Instead of having an enclosed tread pattern, slip-resistant footwear has an open tread pattern. A shoe with an open tread pattern has a tread that extends to the shoe's edge.
The grooves let water completely drain from under the shoe when you step in it. In contrast, an enclosed tread pattern has an area of the outsole enclosing the tread. Water is stuck since it can't escape.
Additionally, pay close attention to the tread pattern. A shoe's slip-resistance increases with the size of the design. Standard designs for slipping resistance include tiny spirals, hexagons, or circles.
These designs are intended to increase friction between the sole and the floor's surface even on damp floors. The ideal distance between each tread should be at least two millimeters.
How To Make Your Running Shoes Non-Slip?
If the soles of your running shoes have gotten rough and lack traction or are not slip-resistant, here are a few methods to improve their traction. You can also try them on your casual walking shoes for better grip.

Apply Traction Spray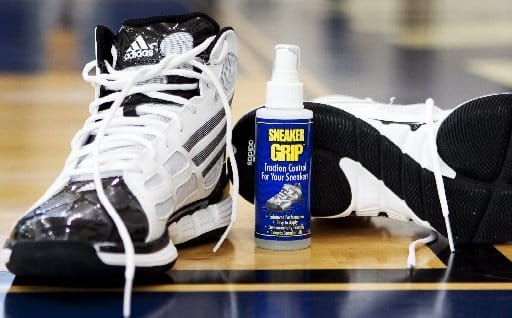 Using a traction spray on the outsoles, your shoes can become more grippy and slip-resistant. Traction spray can revitalize the outsoles of your shoes if they are beginning to wear out.
Rub Your Shoes With Sandpaper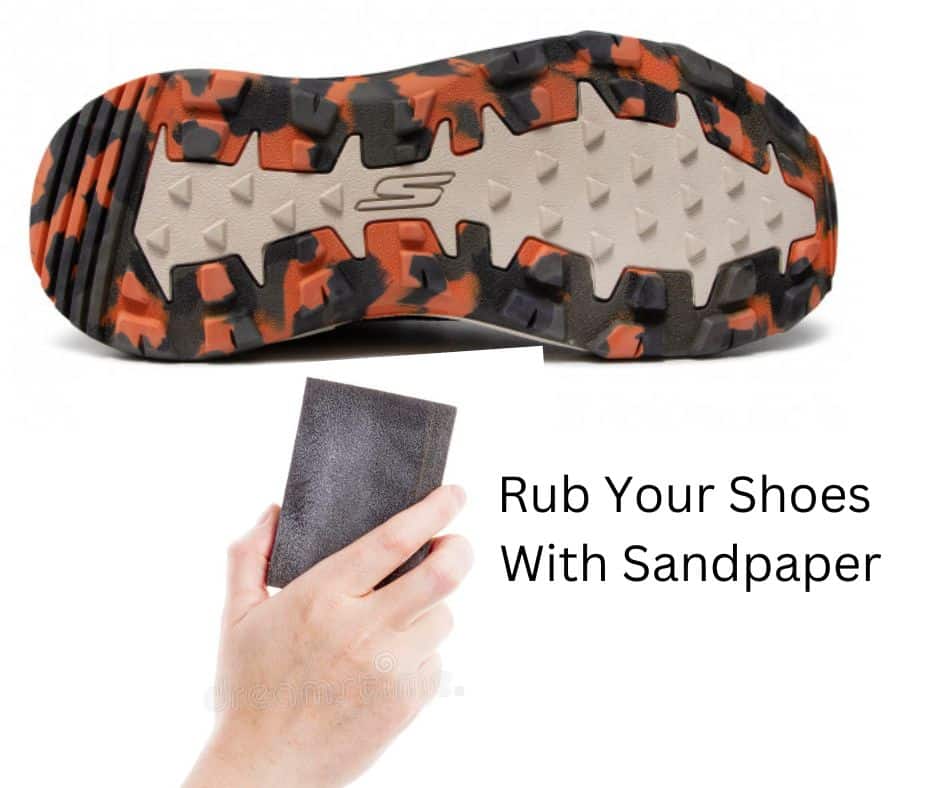 Take a piece of sandpaper and scratch the bottom of your running shoe with it. Your running shoe will become non-slip temporarily and help you maintain balance. It gives the soles of the shoes more surface area and create friction. Thus provides a better grip.
Use Hair Spray On The Outsole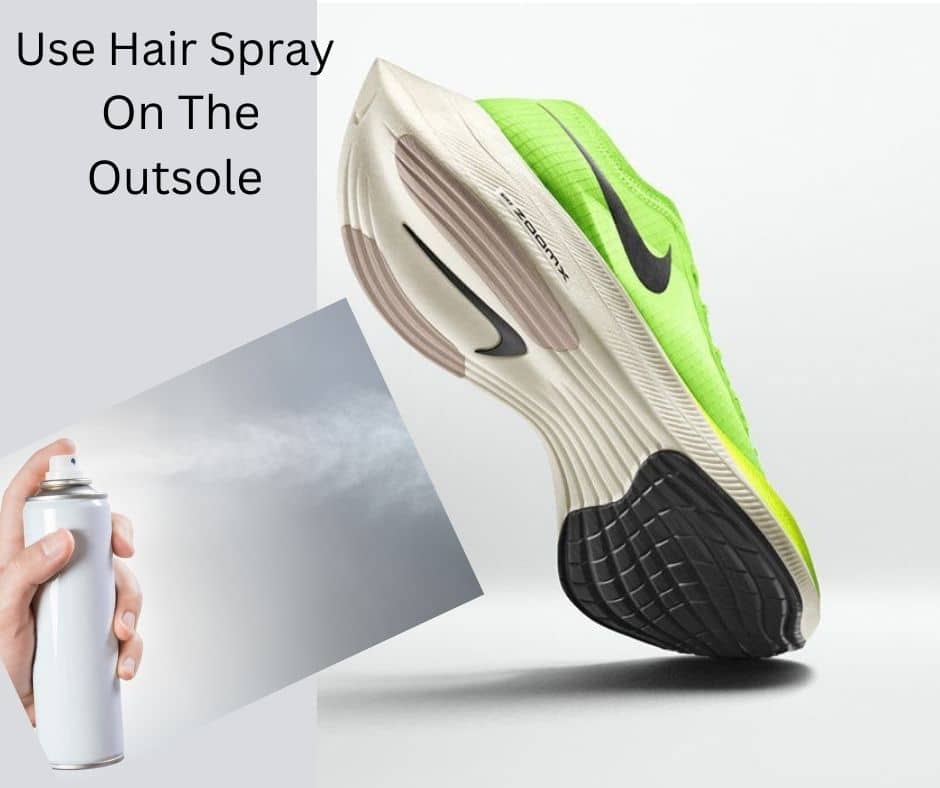 If your running shoes have grown incredibly slick, this is an amazing hack you can try. Make your running shoes non-slip by spraying hairspray on the bottom of them. A good amount will need to be sprayed on the shoe soles. After spraying your shoes, allow them to sit for a while so the spray can penetrate them. It's a cheap and effective way to make your shoes non slip.
Rubber Glue And Salt Paste
Your shoes can become non-slip by being coated with a mixture of salt and rubber adhesive. This mixture is designed to increase the traction on the outsoles. Mix equal portion of salt and rubber glue to create the Paste. After uniformly applying the mixture to your outsoles, let them dry.
Do Running Shoes Have Grip?
When searching for grip on shoes, you may be picturing a tractor tire. In spite of this, your running shoes have grip, especially if they are slip-resistant. As a general rule, sticky compounds or softer blown rubber lugs provide better traction than tougher outsoles.
Between slip-resistant shoes and regular shoes, there is a significant difference. If the soles of your running shoes contain grooves, they are non-slip shoes since they let you stay upright all day.
Are Sneakers Considered Non-Slip Shoes?
While many people mistakenly believe that a straightforward pair of rubber-soled sneakers are non-slip shoes, certain features make a pair of footwear truly "non-slip."
The most important of these is a rubber sole consisting of softer material that is intended to provide better traction on the floor when in contact with moisture, lubricant, or oil. It's crucial to make this distinction because most tennis and basketball shoes have rubber soles designed to provide traction on dry surfaces rather than wet ones.
For instance, Vans are non-slip sneaker. The outsole of shoes are designed with diamond and rhomboid pattern on the vulcanized rubber.
What Does Non Skid Shoes Mean?
One kind of safety footwear is a shoe with good traction. Non-slip shoes, as the name suggests, are made to keep wearers from slipping and falling on wet, greasy, or other slippery surfaces.
The key feature that distinguishes them from typical casual footwear is a fully synthetic rubber sole, which offers superior traction and grip, making them the ideal healthcare footwear for nurses and medical professionals.
OSHA (Occupational Safety and Health Administration) mandates that employees in numerous industries wear slip-resistant work shoe to reduce risks, however it is ambiguous as to what exactly "slip-resistance" entails. On the other hand, appropriate non-slip footwear frequently has sturdy, anti-skid soles and patterned tread for extra traction on wet, oily, or slick floors. For additional information on how to determine whether shoes with rubber soles are slip-resistant, keep reading.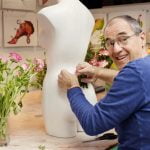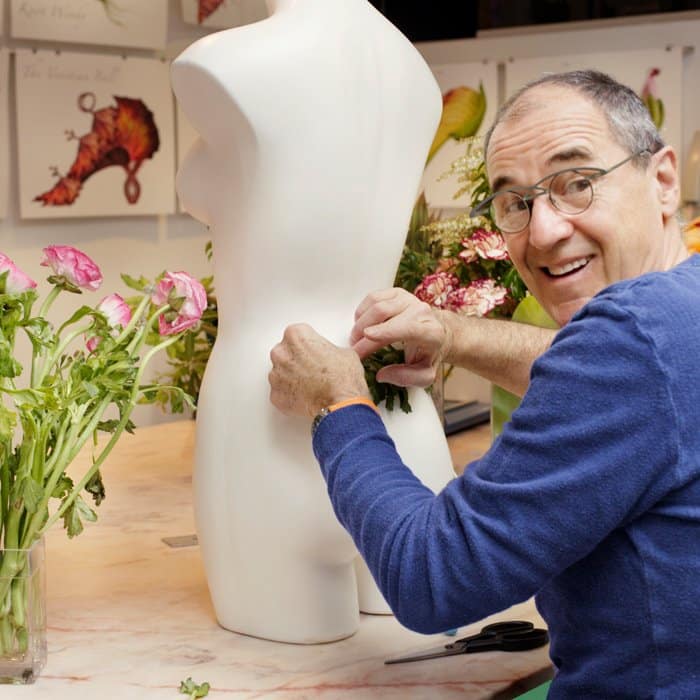 Michel's passion for shoes and flowers is evident in his acclaimed "Shoe Fleur" photography series, which features shoes transformed into stunning floral arrangements. His work has been exhibited in galleries and museums around the world, including the International Center of Photography in New York City and the Maison Européenne de la Photographie in Paris.