Today, I'll be reviewing some of the best walking shoes for Calf Pain And Tight Calves for men and women in 2023.
Running and participating in sports can be taxing on your calf muscles. If you are someone who is suffering from chronic sore calves during or after running, then you know how awful it feels. Overuse is frequently the cause of tightness or soreness in the calves.
Sports involving endurance are extremely taxing on the body. The level of pain determines whether you should walk with calf pain. It is not advised to walk through the pain.
Nevertheless, you can walk by your doctor's advice if you use the proper walking shoes for tight calves.
Running shoes can contribute to calf pain, and there are two main reasons. The reason is- the heel-to-toe drop. It's the angle your foot's going to sit at.
Now, if your shoe has, for instance, a 12-millimeter drop which is quite a common heel-to-toe drop for running shoes to have, and when you buy one that's lower, like 8 millimeter or 4-millimeter drop or even a zero drop, that means while you are running, your calf muscle will work through that range of motion.
The whole extra range of motion where that calf muscle isn't used to work with and when you carry on with your normal mileage that calf muscle is going to find that normal mileage a hard work because i is not used to that range of motion.
Again Flat shoes add to the strain on your calf muscles, which may make your pain worse. But it doesn't mean you should restrain yourself from walking/running if you have tight calves.
Don't worry for those of you who feel pain in the calves. We have a list of the best walking shoes for tight calves.
With each stride you take, these shoes will provide the ultimate comfort while supporting your tight calves. We can assure you that there won't be any discomfort or stiffness in your feet.
Therefore, set aside what you have already seen and take a seat. We will lead you on a delightful tour of the top walking shoes for tight calves.
3 Best Walking Shoes For Achilles Tendonitis Compared
Brooks Ghost 13

Brooks's marketing pitch: For an easy transition from landing to toe-off.
Upper: Perforated engineered mesh.
Midsole: EVA-blend foam, 12 mm heel to toe offset.
Outsole: Carbon rubber, blown rubber.
Weight: 286 gms/ 10.1 Oz for a half pair of Men's US 9/UK 8/EUR 42.5/CM 27
Widths available: B-narrow, D – regular (reviewed), 2E – wide, 4E – extra wide.

Best for breathability

Copied

ASICS GEL-Venture 5

Rearfoot GEL® technology cushioning system. Attenuates shock during the impact phase and allows for a smooth transition to midstance.
Removable Sockliner. A sockliner can be removed to accommodate a medical orthotic.
Trail Specific Outsole.

Best for all-day comfort

Copied

Altra Torin 4.5 Plus

Quantic midsole for a highly cushioned feel, especially in the midfoot.
Updated upper with a more secure lacing system.
Has the brand's signature foot-shaped toe box to prevent blisters or black toenails.
Things To Keep In Mind Before Buying a Shoe for Tight Calves
The common foot problems are similar to tight calves. It makes your feet hurt, which interferes with your everyday tasks. You can combat the discomfort and the foot issue with the right shoe. A shoe is suitable for calves with tight calves if it has a few unique characteristics. Here are some key things to consider when choosing shoes for calves that are too tight.
Sizing
The shoe's size is of vital significance. It will be uncomfortable to wear excessively tight shoes. Additionally, it may cause discomfort at your toe and heel.
It would be best if you concentrated on determining the proper shoe fitting. You may achieve a secure and comfortable fit with shoes that feature a wide toe box, padded collar, and tongue. Attempt to obtain one of those.
Breathability
Even if a shoe has all the features you want, your foot will probably be humid and uncomfortable if it doesn't allow for enough airflow. Seek out footwear with a cloth upper that is breathable and will aid in managing moisture and odor.
You can try on shoes in some shoe retailers for a set period before determining whether or not they are comfortable for you. To evaluate the breathability, make sure to inquire about this.
Bend Point
The point at which a walking shoe bends while being worn is known as the flex point. For optimum comfort, the flex point of the shoe should match the bending point of your foot.
When it is out of alignment with your foot, it can lead to issues like plantar fasciitis or arch pain.
By gripping the shoe by the heel and pressing the shoe's toe into the ground, you may determine the shoe's flex point. The flex point is where the shoe bends and folds.
Arch Support
Your arches, which are particular to you, need to feel supported, particularly as you increase your distance. arch support enables the big toe joint more mobility and to maintain appropriate alignment.
List of Best Walking Shoes For Calf Pain And Tight Calves
1. Brooks Ghost 13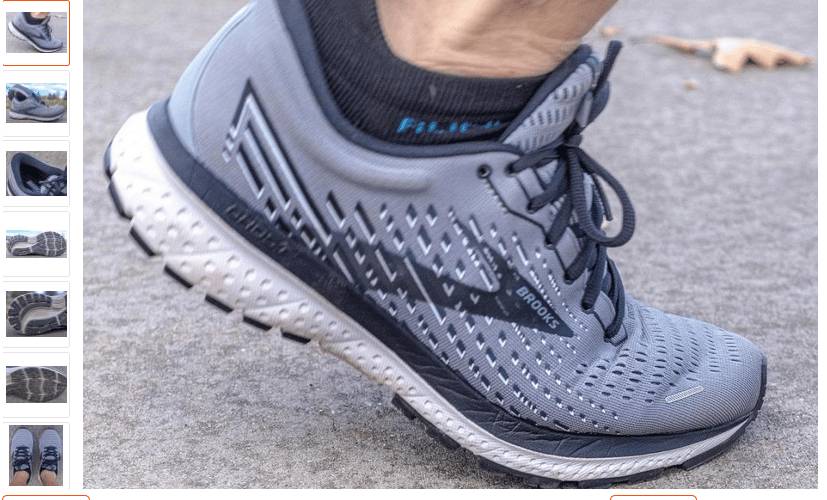 If you are in the search for a lightweight pair of stability, then the Ghost 13 is perfect for distance and speed this option from Brook is worth checking out.
We love that this design has been updated to provide users with a snug fit. It is incredibly lightweight and breathable. A wide toe box provides your foot with plenty of interior room and stretchy upper contours to the shape of your foot.
The midsole of the ghost 13 is perfect for neutral runners and can easily transition to the weight room or heat.
The midsole utilizes a blend of brook's proprietary BioMoGo DNA and DNA loft foam cushioning for excellent stability and it gives a lot of arch support. This foam lining is incredibly responsive and much lighter than the previous iteration of the Ghost.
We also love the stretch and bit of the upper. The stretchy material contours to your foot to promote lockdown. It also boasts an interior segmented crash pad that absorbs the impact no matter where you land on your foot when you run.
Pros
Stable and smooth ride.
Upper feels luxurious.
Smooth transition while speeding changes.
Versatility.
Cons
The rubber outsole may wear out fast.
Midsole responsiveness is lacking.
2. ASICS GEL-Venture 5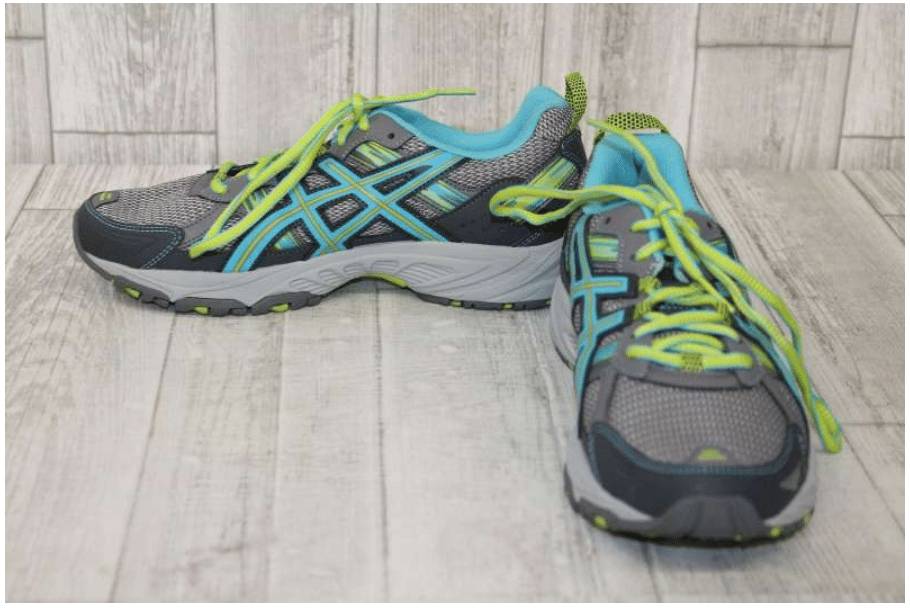 A soreness in their calves is one of the many reasons why most women avoid taking long walks. Due to their physical composition, women are more likely to get injuries, which may become worse if they don't choose their shoes carefully.
Women who experience calf pain when walking can purchase innovative footwear from ASICS that is also sturdy.
The foot Gel technology in the Asics Women's Gel sneakers supports your arch and calf muscles.
They protect your muscles from shock and keep them in their natural alignment when you walk or run without taxing them. The incredibly comfortable sneakers help you move through each stride without any pain or discomfort.
High-abrasion rubber on the soles of the shoes provides excellent resistance to rough surfaces and routes, making them good orthopedic shoes.
These shoes provide roomy toe area and are suitable for feet with high arches and thin, narrow feet. They come in a variety of sizes and can be a nice option for trekking.
Pros
Long-lasting design.
Spacious toe box.
Dependable arch support.
A sturdy outsole.
Also useful for paving and roads.
Efficient absorbing of stress.
Cons
The upper stitching was easily undone.
Slippery when it's wet.
Not enough flexibility.
3. Altra Torin 4.5 Plush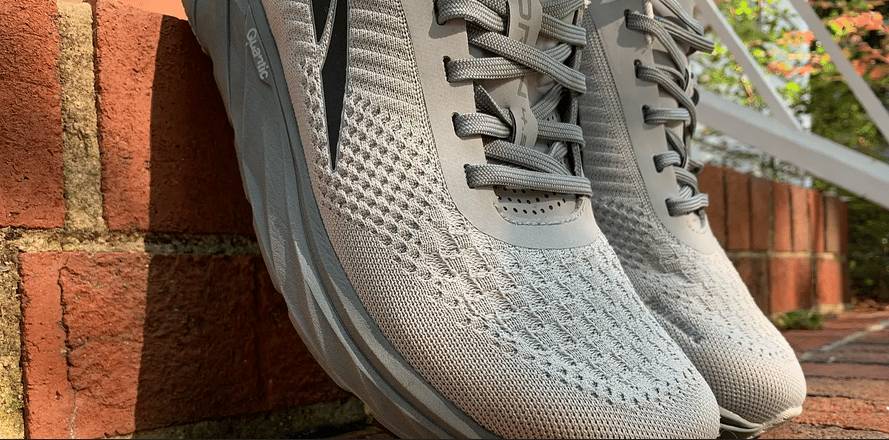 Altra is a brand that takes into consideration the natural shape of a runner's foot. What we love about the Torin 4.5 is that this design is super lightweight and comfortable and offers excellent support when running on hard surfaces.
The "zero-drop" philosophy on which ALTRA established its reputation ensures that, despite the quantity of cushioning present, all of their shoes-including this one-have balanced cushioning that keeps the forefoot and heel equally spaced from the ground.
The foot can then be properly aligned. People who are used to larger heel drop shoes ease into these because they have zero drops and may cause Achilles tendonitis if they don't break them in gradually.
The upper is composed of breathable mesh material that stretches over your foot for excellent lockdown. The sculpted footbed of this design cradles your foot which helps correct an even weight distribution resulting from overpronation.
The midsole is composed of Altra's proprietary quantic foam materials that feel soft and responsive and help absorb the impact through all stages of your gait.
Pros
Spacious toebox.
A comfortable heel box.
Lightweight.
Cozy
Lockdown security.
Cushioned.
Responsive.
Breathable.
4. Nike Pegasus 36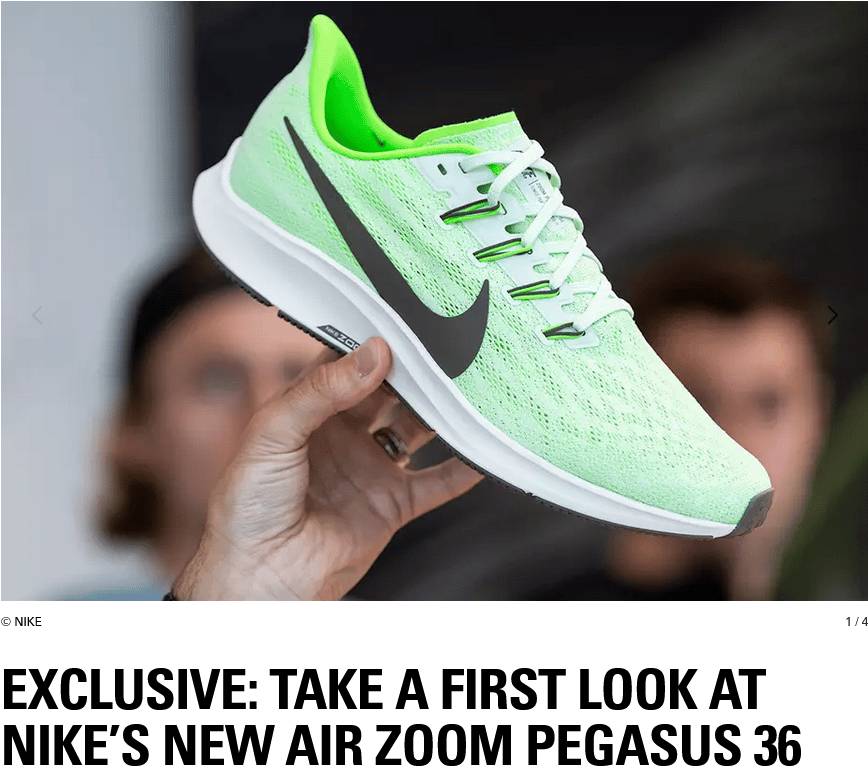 If you are looking for the best running shoes for calf pain then the Nike air zoom pegasus is your way to go. The midsole is made from cushion- a steep foam that is very lightweight and highly shock-absorbent foam,
The fly mesh upper construction is very lightweight and breathable also the heel area is heavily cushioned, making it perfect for anyone suffering from Achilles tendinitis.
The heel area is also beveled, making it way easier for you to do the heel-to-toe transition. Also, this running shoe is very stylish to look at.
The outsole is made from blown rubber which is both durable and provides you with a very stable running experience every time.
Pros
Sleeved Midfoot, no tongue slide.
Breathable.
Spacious Upper.
Cushioned and responsive ride.
Snappy transition.
Durable Outsole.
Cons
A short and flat tongue increases lacing pressure.
Stiff forefoot due to zoom airbag.
5. Brooks Adrenaline GTS 22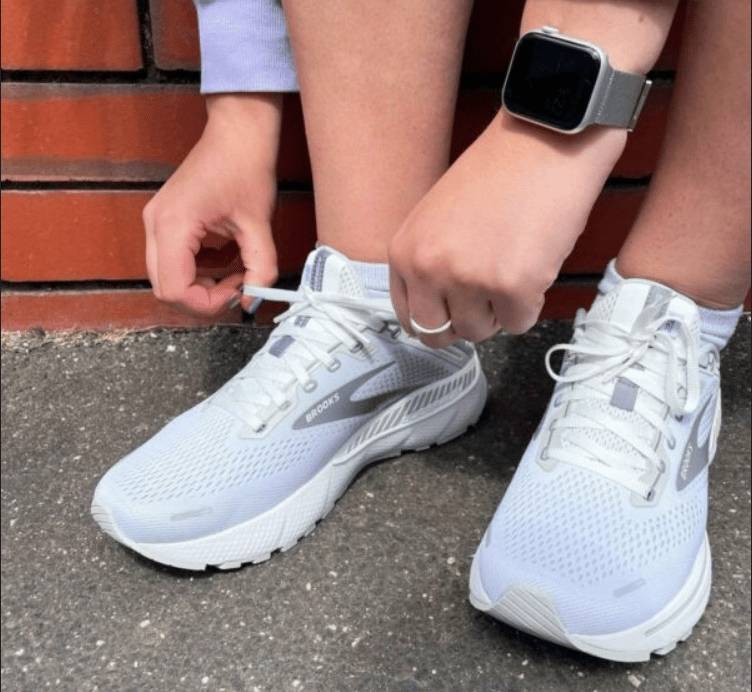 If you are looking for plush soft cushioning the brooks adrenaline gts22 will not disappoint. It has a highly shock-absorbent cushioning made from BioMoGo DNA and DNA loft.
The heel area has thicker cushioning, making it more resilient to heel shock. Also, the collar and the tongue are plush paddings keeping your feet in place.
Both of these help to manage chronic Achilles tendonitis if you are having this issue, and it won't let it aggravate. The midsole material is lightweight and soft.
It is not mushy and doesn't pack out under your weight. Also, they are very durable as the materials used to build the shoe are very durable.
Brownie point to these shoes for having knee focused design. Brooks has implemented the guide rails into the shoe.
These guide rails will reduce your excessive movement and will keep your knee safe making running a more pleasurable experience for you.
Pros
Accurate in size.
Promising sturdiness.
Consistency in all directions.
Better aesthetics.
Incredible grip.
A more robust, quick midsole.
Consistent under all circumstances.
Trustworthy daily runner.
Cons
Really heavy.
A high price for stability targeted at newcomers.
For some users, the midsole is too firm.
6. HOKA One One Arahi 6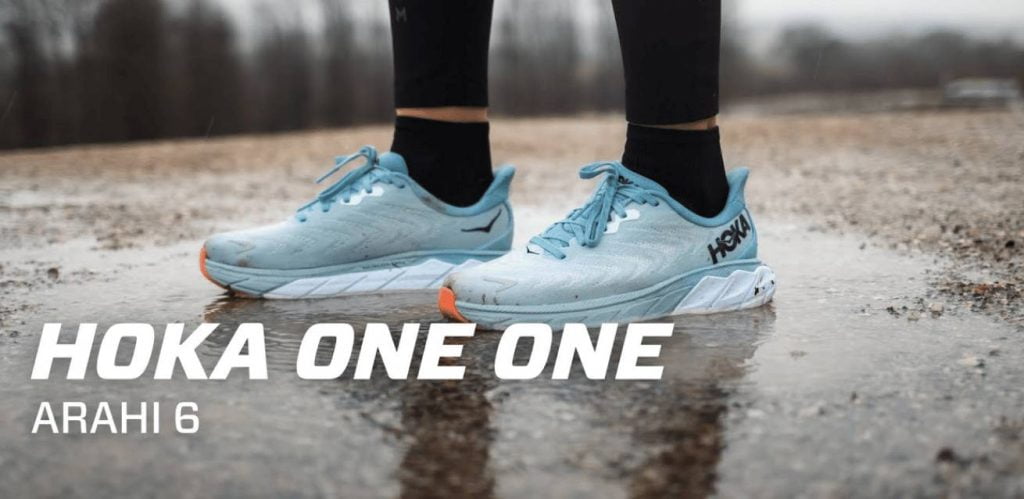 Running shoes with a stability-first design are the HOKA One One Arahi. Though they appear heavy, they are not. These shoes have exceptional stability and support thanks to the J-Frame technology.
Long journeys won't cause foot pain because the upper is seamless and minimalist thanks to 3D printing. Better durability is ensured by rubber reinforcing.
The HOKA One One Arahi promotes flexibility while allowing for a light stride and in the axis. At the foot's halfway point, they have Arch-Lock wings.
They offer a sense of safety and comfort with their all-encompassing support. There is rough twice as much EVA volume in the interface as there is in a pair of typical running shoes.
Superior comfort is provided without adding weight thanks to the larger interface design. It also permits an entirely natural stride. You'll be equally comfortable on flat or uneven terrain.
Even though the HOKA One One Arahi places a focus on stability, their lightweight adds to their comfort and enables the foot to repeat exercises without growing weary.
The seat on the sole is a bucket. Whatever its shape, the foot can penetrate it deeply. You can use any running technique.
You should get a size or two larger than you usually do for shoes, as is the case with most running shoes. When worn, the HOKA One One Arahi flawlessly hugs the foot and gives the wearer a sense of stability and comfort.
The extremely dense mesh has no negative effects on feeling good.
Pros
Comfort and stability.
long-lasting and resilient.
the ideal walking footwear.
7. Skechers Go Walk Walking Shoe For Women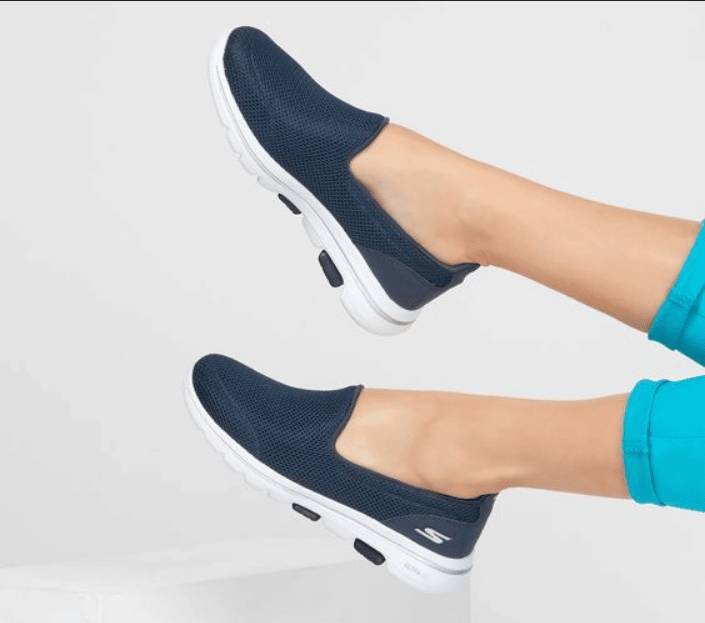 The Skechers are also listed in second place on this list. The Skechers Women's Go Walk Joy Walking Sneaker is displayed here.
The main feature of this sneaker is its vast color selection, which sets it apart from others.
To the utmost extent possible, you can choose any of your favorite hues to preserve your fashionable appearance. It can be worn with any attire you like and is the ideal accessory for your daily walking exercise.
The shoe is constructed from premium textiles. Skechers expert touch is present to assure its longevity as usual. As a result, you are free to wear it wherever and at any time.
Pronation puts strain on it, yet it can tolerate it and still offer long-lasting support.
The shoe incorporates a non-slip synthetic outsole to keep traction on the ground.
This shoe's whole construction is built on a lightweight, flexible chassis. Therefore, you won't have to be concerned about the bulk.
The shoe also has a Goga Max High rebound footbed and responsive 5th generation cushioning.
You will experience the greatest level of comfort. As a result, all day long. Additionally, it incorporates breathable mesh to keep your feet dry and cool throughout the day.
Pros
Textile-based building.
Artificial outsole.
Versatile and portable.
5 GEN responsive cushioning.
Mesh upper with good airflow.
Insole for Skechers Goga Max high rebound.
Cons
It's necessary to upgrade the arch support.
8. ASICS Gel-Nimbus 19 Running Shoe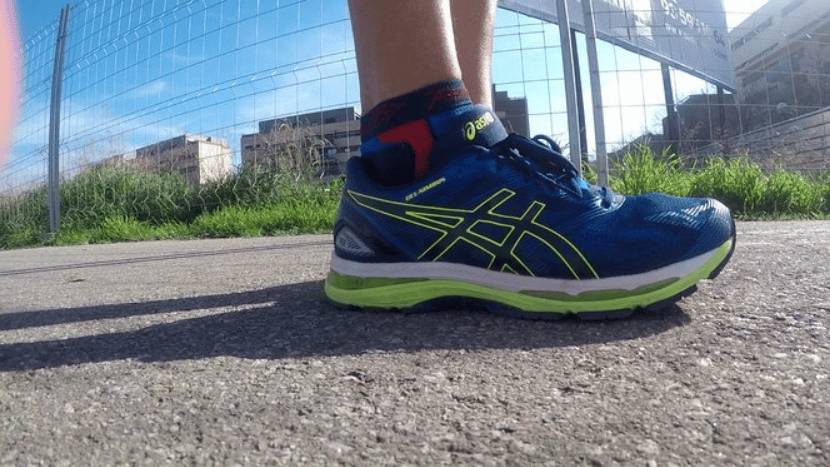 People who have problems walking or experience calf pain should replace their shoes right away. These folks are required to wear shoes with specialized sole technology that supports your arch and conforms to the shape of your foot.
Men's ASICS sneakers provide a perfect fit for feet and treat calf pain. The shoe is incredibly comfortable for walkers because it comes in a wide variety of genuine sizes and bigger widths.
FlyteFoam Midsole Technology is a feature of the ASICS GEL-Nimbus shoe, making it ideal for wear at work and preventing calf strain for people with normal to high arches.
Due to its stretched mesh, this shoe effortlessly conforms to your feet, giving it a tailored fit for your feet. Y
our feet won't hurt wearing these shoes thanks to the additional padding and shock absorption. While going swiftly, these shoes prevent you from feeling any shock.
Get durability while standing for an extended period and enjoy a comfortable long walk in these shoes. The ASICS Men's Gel-Nimbus is your best option if you have any pain in any area of your legs.
Since the calf muscles and balance are closely related, an unbalanced foot will result in aching calf muscles.
Your feet are supported and kept balanced with ASICS men's sneakers. Your feet will stay balanced and tight in these shoes.
Your feet will stay balanced and tight in these shoes. The greatest shoe for calf discomfort and to ease leg strain is this one. It has the finest cushioning technology to lessen leg pain and is the ideal shoe for standing all day.
Pros
Flytefoam technology is used for ultimate comfort.
Excellent support and balance.
best shoes for protecting your feet.
Cons
This footwear is not water-resistant.
9. New Balance 928 V3 Lace-up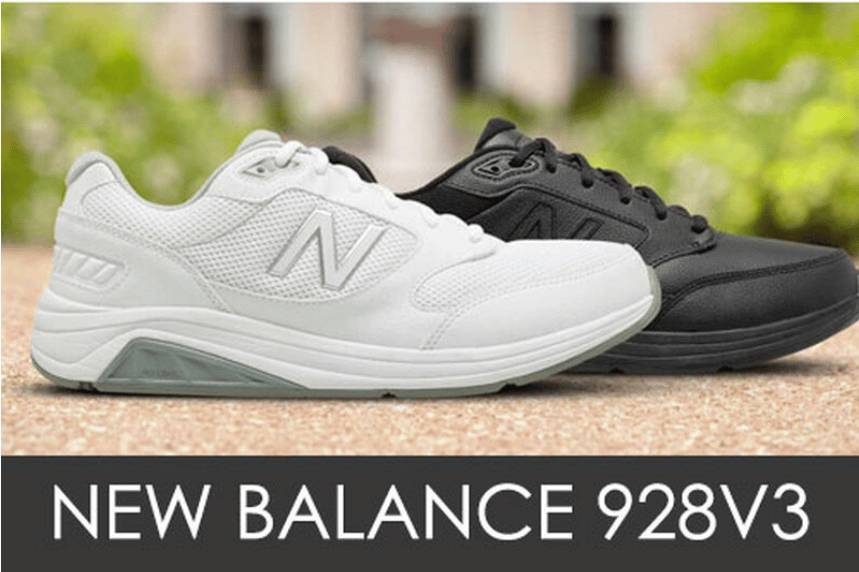 The New Balance 928 V3 Lace-up Walking Shoe will mark the conclusion of our list. The full-grain leather used in the production of this shoe was chosen by the maker.
As a result, you will receive strong assistance for many years. The craftsmanship of New Balance is always commendable.
Therefore, you can use this shoe for many types of workouts. Nothing to be concerned about. The shoe has a tough outsole that can withstand repeated wear and handle any circumstance.
The rubber outsole's NDurance technology provides exceptional wear resistance and excellent durability.
Since the sole is non-slip, you won't need to be concerned about accidents brought on by slips. Additionally, it keeps a good grip on the ground and enables natural pronation.
This shoe's RollBar stability post system provides improved support while assisting in controlling rear-foot movement. It also has a walking strike route that directs the outsole during each walking session.
The shoe contains a footbed made of removable PU foam that increases comfort and durability. Long shifts or walks are no problem for it.
Your feet won't be irritated by the shoe's little seaming because of the Phantom Liner lining, which features a smooth interior.
Pros
Long-Lasting.
Durable & Comfortable Outsole.
Overpronation is eliminated by the low-profile footbed.
Adaptive grooves Give Your Toes Plenty of Room.
Odor-resisting therapy.
Give support and stability.
Cons
The tongue is shorter and allows the laces to drop.
Not appropriate for use during the wet season.
10. Nike Air Monarch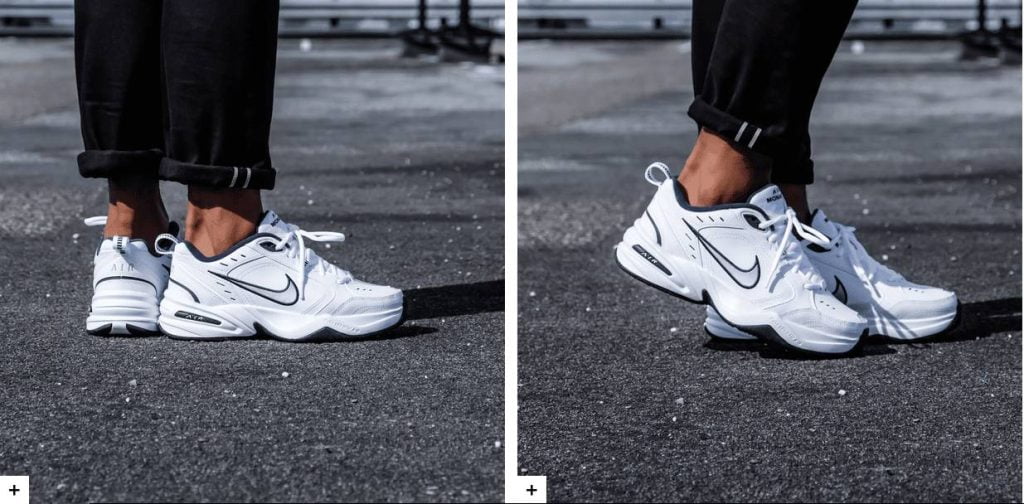 Nike doesn't require any specific acknowledgment. Thousands of customers have been happy with their sneakers. Thus, picking out a pair of Nike shoes will be undoubtedly the best option for you.
The Nike Air Monarch IV Cross Trainer is available, nevertheless. To provide you with the best support possible, a blend of leather and synthetic material was used to make this shoe.
The expertly made Nike shoes will provide you with all the support you need whether you're walking or running. A rubber outsole is used correctly in the shoe's construction.
So, if you wear this shoe, you won't have to worry about slip-related mishaps. The shoe has a lightweight foam midsole that combines with the full-length encapsulated Air-sole unit.
You will experience greater comfort during your workout as a result. Additionally, it features holes so that air can move properly within your shoe. This will keep the wetness off your feet and keep you comfortable all day.
When you wear this shoe, the bacteria won't be able to develop and there won't be any skin problems. The shoe is suitably made to keep your fashionable appearance.
Whether you wear it for exercise or as a daily shoe, it will offer you the appearance you have always wanted.
Pros
Made of a mixture of leather and synthetic materials.
Non-slip rubber outsole.
Makes sure there's enough ventilation within.
Minimal foam midsole.
Encapsulated full-length air-sole.
Stylish.
Don't Want To Purchase A New Walking Shoe?
Running in old or worn-out running shoes increases your risk of suffering from a variety of running-related injuries, including ankle sprains, lower back discomfort, runner's knee, plantar fasciitis, and many others. These injuries can be painful both during exercise and in daily life.
But if you don't want to splurge on pricey orthopedic shoes, you can make your one!
Customizing your favorite shoe with an insole is a trick for having healthy feet. You do not require expensive bespoke orthotic inserts because modern technology enables a custom fit with off-the-shelf items.
Powerstep Insoles and New Balance Casual Inserts are two great options that you can choose from.
Stretches for Tight Calves- No More Shin Splint
Regular stretching can help if you notice your calf muscles are tight after running. To start, you might even wish to stretch twice daily. By lengthening the muscle fiber, you may have reduced discomfort as a result.
Try performing the exercises below daily.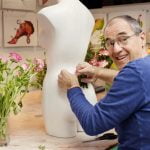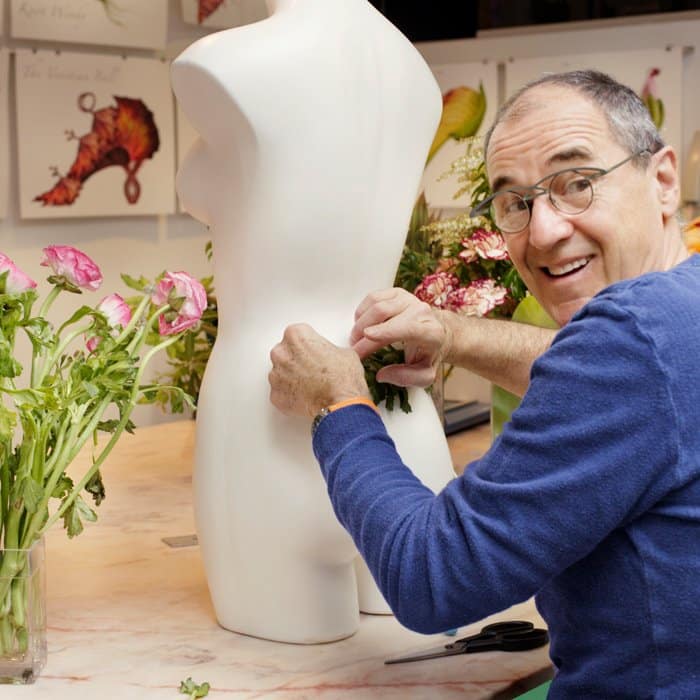 Michel's passion for shoes and flowers is evident in his acclaimed "Shoe Fleur" photography series, which features shoes transformed into stunning floral arrangements. His work has been exhibited in galleries and museums around the world, including the International Center of Photography in New York City and the Maison Européenne de la Photographie in Paris.